Geagea tells Nasrallah: If March 8 won then you must head to the polls on Feb. 8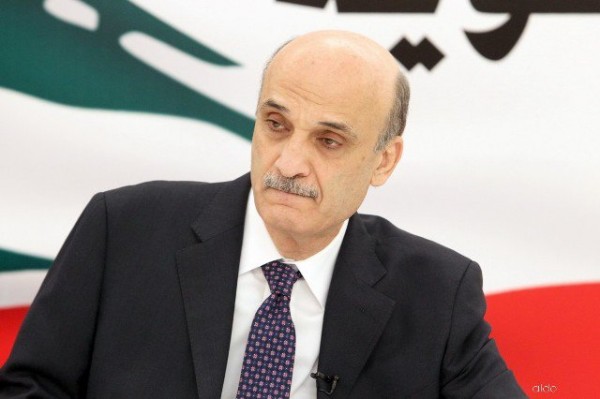 Lebanese Forces leader Samir Geagea responded on Saturday to Hezbollah chief's speech by urging the March 8 camp to head to parliament on February 8 to take part in the presidential elections.
Geagea said via Twitter: "If Hezbollah chief Sayyed Hassan Nasrallah believes that the camp achieved a victory in the presidential nominations, why doesn't his camp head to the polls in February?"
Nasrallah had declared on Friday that his party would head to parliament "tomorrow" if it guarantees that Change and Reform bloc chief MP Michel Aoun would be elected president.
The Hezbollah leader reiterated on Friday his commitment to the election of his ally Aoun as head of state.
The 35th parliament session has been scheduled for February 8 to elect a successor to former President Michel Suleiman whose term ended in May 2014, but according to Nasrallah neither Hezbollah MPs nor Aoun's MPs will participate in the parliament session since it cannot guarantee to get Aoun to Baabda.
Nasrallah claimed last night that Iran has nothing to do with the Lebanese presidential crisis ,but PSP chief MP Walid Jumblatt strongly disagrees.
"The password to ending the presidential impasse is in the hands of Iran's Supreme Leader Ayatollah Ali Khamenei," he said earlier this week .