Iran's Currency Traders Shut Shops as Police Patrol Tehran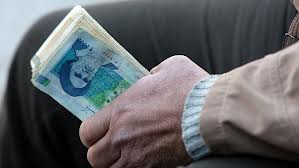 Foreign currency shops in Tehran remained shuttered or failed to display prices today while hundreds of Iranian riot police remained in the downtown area a day after protests over the tumbling national currency.
Police units were visible around Ferdowsi and Manouchehri Streets, near one of the main areas for currency traders in the capital. Only a minority of exchange houses opened today.
The rial fell to a record low of 35,000 to the dollar on Oct. 1, an 18 percent drop, on the unofficial market. Yesterday the currency was valued at 36,100, according to the state-run Mehr news agency, though traders said they were no longer exchanging rial for foreign currency. The currency has plummeted since November when it traded at 13,200 to the greenback.
Iran's economy is suffering after the U.S. and the European Union tightened trade and financial sanctions in the past year. The restrictions, aimed at curbing Iran's nuclear program, have limited the country's ability to sell oil, its biggest export, and other goods in return for currencies such as dollars and euros.
Riot police were deployed yesterday in the the city's merchant bazaar after shopkeepers refused to open and trash cans were set alight in the streets.
Bloomberg
Photo: An Iranian street money changer