US ready to strike Iran if talks fail: Envoy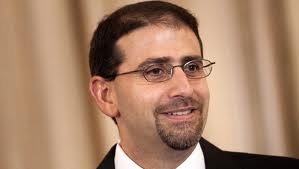 The US has plans in place to attack Iran if necessary to prevent it from developing nuclear weapons, Washington's envoy to Israel said, days ahead of a crucial round of nuclear talks with Tehran. Dan Shapiro's message resonated Thursday far beyond the closed forum in which it was made:
Iran should not test Washington's resolve to act on its promise to strike if diplomacy and sanctions fail to pressure Tehran to abandon its disputed nuclear programme.
Shapiro told the Israel Bar Association the US hopes it will not have to resort to military force.
"But that doesn't mean that option is not fully available. Not just available, but it's ready," he said. "The necessary planning has been done to ensure that it's ready." Iran says its nuclear program is for peaceful purposes, like energy production. The US and Israel suspect Iran is pursuing nuke weapons, but differences have emerged in how to persuade Tehran to curb its program.
Washington says diplomacy and economic sanctions must be given a chance to run its course, and is taking the lead in the ongoing talks between six global powers and Iran.
Israel, while saying it would prefer a diplomatic solution, has expressed skepticism about these talks and says time is running out for military action to be effective. President Obama has assured Israel that the US is prepared to take military action if necessary, and it is standard procedure for armies to draw up plans for a broad range of possible scenarios. But Shapiro's comments were the most explicit sign yet that preparations have been stepped up.
Shapiro acknowledged the clock is ticking. "We do believe there is time. Some time, not an unlimited amount of time," Shapiro said. "But we may have to make a judgment that the diplomacy will not work."
'Iranian oil production down by 12%'
Iranian oil production, the backbone of the Islamic republic's economy, fell by 12 percent in the first three months of the year and is likely to fall even more, industry experts say, as sanctions make it increasingly hard for the country to find markets for its crude.
The decline, documented in a May report by the Organisation of the Petroleum Exporting Countries, is sharply at odds with statistics provided by Iran's Oil Ministry that register no significant change in output over the past year.
AP