6 Israeli soldiers killed in a helicopter crash in Romania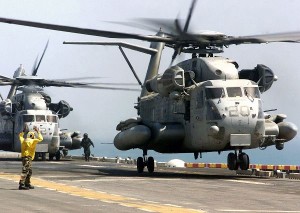 Six Israeli soldiers and one Romanian were killed Monday when an Israeli military transport helicopter CH-53 crashed in central Romania, local media said, quoting defense sources.
Earlier , the defense ministry said six Israeli soldiers and one Romanian were on board but did not confirm their deaths. But Defense ministry spokesman Constantin Spanu said there is no information on whether there are survivors. He said officials are scrambling to reach the accident site near the town of Zarnesti, some 120 kilometers (75 miles) northwest of Bucharest.
Spanu said the Israeli helicopter was flying at low altitude and lost radio contact mid-afternoon Monday.
Initial media reports had said that US military personnel were on board.
Romanian and Israeli troops are taking part in Blue Sky 2010, 11-day joint aviation exercises where troops are trained to fly at low altitude in search, rescue and medical evacuation exercises.
On July 18, the defense ministry said an Israeli CH-53 helicopter participating in the exercise had made a crash landing after "sensing a failure aboard."