Assad heads to Lebanon Aug 3 says al Manar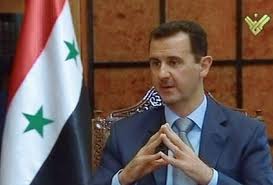 Hezbollah's Al-Manar television quoted on Monday a "well-informed" source as saying that Syrian President Bashar al-Assad's visit to Lebanon is set for August 3.
It quoted the unnamed source as saying that Saudi Arabia was hoping Assad will accompany Saudi King Abdullah bin Abdel Aziz on his visit to Beirut, which according to media reports, is scheduled to take place on Friday July 30.
Some media reports on Saturday speculated that a summit will take place in Lebanon which will be attended by the Saudi King ,Assad and Qatari Emir Sheikh Hamad bin Khalifa al-Thani , but Kuwait's National News Agency KUNA reported on Sunday that a summit in Sharm el-Sheikh next week will discuss the developments on the Lebanese political scene as well as the ME peace process.
According to KUNA, the Saudi King and Egyptian President Hosni Mubarak will hold the summit.