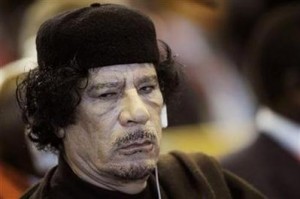 Egypt on Thursday proposed that the Arab League summit in Libya be called "The Jerusalem Summit," in light of the tensions in the region over continued Israeli construction in East Jerusalem.
The Palestinians and other Arab League members hope to make East Jerusalem, which Israel annexed after the 1967 Middle East war, the capital of a future Palestinian state.
"Jerusalem is not a settlement. It is our capital," Israeli Prime Minister Benjamin Netanyahu on Monday told AIPAC the leading pro- Israel lobby group in the United States.
Arab League spokesman Hisham Youssef confirmed to the German Press Agency DPA that East Jerusalem would dominate the meeting.
"The negative signs from Israel in the recent period have confirmed the Arab conviction that Israel is not serious in its movement towards peace," he said.
Many will be watching to see whether Arab states withdraw their recent backing of US-brokered, indirect, "proximity" talks between Israelis and Palestinians in light of subsequent Israeli decisions to continue building in East Jerusalem.
Summit to raise $500 million for Jerusalem
Arab foreign ministers preparing for the summit in Libya agreed on Thursday to raise 500 million dollars for Jerusalem Palestinians, Arab League chief Amr Moussa said.
"Yes, they have agreed," Moussa told reporters when asked if the fund had been approved by the ministers in the Libyan Mediterranean city where Arab heads of state will hold their annual summit on Saturday and Sunday.
The leaders must now ratify the agreement.
The Palestinian Authority had put in a request for 500 million dollars in Arab aid to help Jerusalem Palestinians cope as they are being squeezed out by Israel's settlement drive.