UN team asked to quiz 6 Hezbollah members over Hariri murder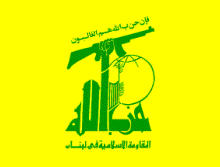 An international team investigating the 2005 assassination of former Lebanese Prime Minister Rafik al-Hariri has requested to question six Hezbollah members about the crime, a security source said on Thursday.
A suicide truck bomber killed Hariri and 22 others in Beirut in February 2005. A U.N. investigation into the assassination first implicated Syrian and Lebanese officials but later held back from giving details of its findings.
Last May German magazine Der Spiegel said that according to information it had obtained, investigators believed Hezbollah was behind Hariri's killing, allegations the Syrian- and Iranian-backed Shi'ite group roundly rejected.
"They have asked to question six people from Hezbollah about the crime of the assassination of the martyr Rafik al-Hariri," the source, who asked not to be named, told Reuters.
Hezbollah declined to comment, as did judicial officials in Beirut. Radhia Achouri, spokeswoman for the investigating Special Tribunal's prosecutor, also declined to comment.
"As long as we are still at the investigation stage we will not be disclosing this sort of information, so no comment," she told Reuters in Amsterdam.
Last year the Hague-based U.N. Special Tribunal for Lebanon, which began operations in March 2009, ordered the release of four pro-Syrian generals who had been held in connection with the case after saying it had no evidence against them.
At the time, Hezbollah leader Sayyed Hassan Nasrallah said the generals' release was conclusive proof the international investigation had been unfair.
Hariri's assassination plunged Lebanon into its worst crisis since the 1975-90 civil war. Sunni-Shi'ite tensions threatened to boil over into a civil war last year.
The "March 14" alliance led by Sunni Muslim Prime Minister Saad al-Hariri has accused Syria of responsibility for his father's assassination and several other later killings of Lebanese opponents of Syrian influence.
Syria denies the allegations but Hariri's killing sparked an international outcry that forced Damascus to end three decades of military presence in Lebanon. The special court has yet to indict anyone for the killing.
The international investigation was established by the U.N. Security Council, which Hezbollah regularly accuses of bias. Syria's allies in Lebanon, led by Hezbollah, have expressed concern the court could be used politically against them.
Saad has said he would accept the verdict of the Special Tribunal into the murder even if it clears Syria, toning down his anti-Syrian rhetoric since the establishment of the court.