Lebanon's Hezbollah claims it killed 20 Syrian al Qaeda militants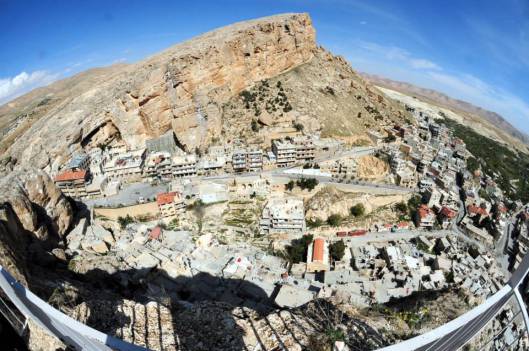 Hezbollah said on Sunday it had killed over 20 fighters from Syria's al Qaeda wing and destroyed several hideouts and training camps the fighters had set up to launch attacks in Lebanon across the rugged border with Syria.
Hezbollah's television station, Al Manar, said the Syrian army and the resistance, a reference to Hezbollah, had made "important progress" in their latest assault against Syrian militants opposed to Syrian President Bashar al Assad's rule.
Hezbollah's leader, Sayyed Hassan Nasrallah, vowed on Tuesday that his forces and their Syrian allies would clear the rebels out of the region, which insurgents use as a supply route for arms and fighters.
The television station said the Iranian-backed Shiite Hezbollah and the Syrian army had gained more ground in Assal al-Ward, a strategic area on the Syrian side of the Qalamoun mountain region overlooking Lebanese border towns where Hezbollah has heavy presence.
Three major training camps run by the al Qaeda linked al Nusra Front were destroyed and scores of mines and explosive devices were dismantled, it said.
Fighters from Hezbollah have fought alongside Syrian army forces in Syria's civil war. Some Lebanese officials have warned Hezbollah against launching a cross-border assault, saying it could drag Lebanon, which suffered its own civil war from 1975 to 1990, further into the Syrian conflict.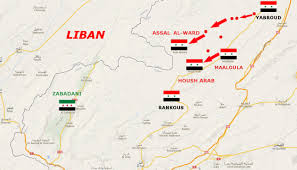 The Syrian army, along with Hezbollah, has regained much of the strategic Qalamoun region north of Damascus since last year. But hundreds of Syrian jihadist rebels have retreated to the mountains to conduct guerilla hit-and-run attacks.
Some observers however fear the Qalamoun offensive could prompt Islamist militants to launch attacks in Shiite areas of Lebanon itself, including Beirut's southern suburbs.
A wave of bombings targeting Hezbollah strongholds in 2013 and 2014 left scores of people dead and wounded. Already, residents in a southern Beirut stronghold of Hezbollah say security has been tightened in the area, with officials searching cars and checking identification papers.
Reuters/YL