lebanon's Grand Mufti: Today we close the chapter of the past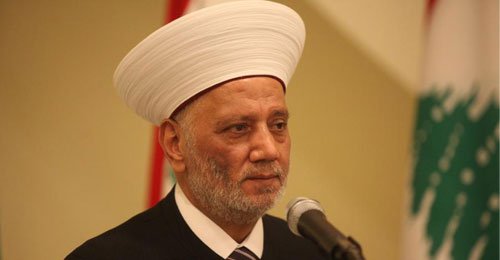 Lebanese officials arrived at Lebanon's top Sunni religious institution, the Dar al-Fatwa in Beirut  Sunday to elect the  Higher Islamic Council that would manage the body's affairs.
Local elections were  also  held across Lebanon to choose officials that would represent their communities in the council.
The elections also  come nine months after the election of Grand Mufti Abdel-Latif Derian, ending over a year of disputes that marred the functions of the council.
Derian stressed that the past page had been turned, highlighting that the elections are independent from all political interventions.
"Today we close the chapter of the past and look forward to the future." Derian said
"Today marks the beginning of reform at our institutions." He added
"The electoral bodies in Beirut and all constituencies today are working to reconstruct the house's interior back to the right foundations." Derian continued.
"No one is allowed to interfere in [the elections] for the interest of a political side," Derian said, adding that even he, despite being the official head of the council, will not intervene and will keep "the same distance from everyone."
Prime Minister Tammam Salam who attended the event  told reporters before entering the election hall in Dar al-Fatwa in Beirut:
"There is a climate of consensus and a shared will to elect a new Higher Islamic Council… and this is something we badly need," .
"The Higher Islamic Council's members guarantee Lebanon's stability, safety and progress."
Salam, praised Derian  for the "moderation" he has shown in his recent positions and actions.
Salam said: "We fear for the fate of moderation and centrism in Lebanon as we depend on them in our political practices."
The council, set up in 1930 and chaired by the Grand Mufti, supervises the financial and administrative affairs of the institutions of Dar al-Fatwa.
112 electors out of a total of 126 attended the event Sunday. Balloting closed at 1 p.m.
The Grand Mufti announced the results of the elections Sunday evening