British FS says 'long way to go' for Iran nuclear deal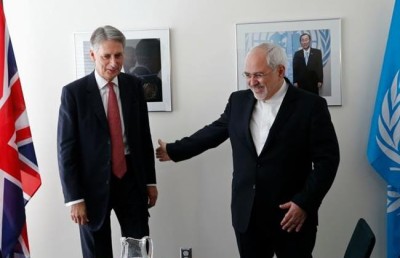 Six world powers and Iran have a "long way to go" if they are to succeed in reaching a nuclear agreement by a deadline of next Monday, British Foreign Secretary Philip Hammond said.
Hammond, speaking after arriving in Vienna where the talks are taking place, said Iran must show more flexibility in the negotiations on the country's disputed nuclear program.
"In return we are prepared to show some flexibility," he told reporters. "We are all determined to make some progress but these are very difficult, technically complex, matters. We have got a long way to go if we are going to get to a deal before the deadline on Monday."
French Foreign Minister Laurent Fabius said after arriving in the Austrian capital: ""There are questions that still need to be resolved … I hope Iran will be able to seize this opportunity."
Iran rejects Western suspicions it is seeking to develop a nuclear weapon, saying it needs atomic power to generate electricity.
Reuters