Sochi Olympics security concerns deepen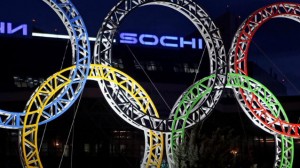 Sochi, Russia where the Winter Olympics will be held has a population around 350,000. It is a relatively small city for this kind of undertaking. Russia "won" the bidding for this year's Winter Olympics back in 2007.
Security concern for the lives of the participants have deepened during the past few days . This could prompt many countries to boycott the games according to observers and specially the United States which has already sent several FBI agents to Sochi to help the Russian security forces in identifying potential security issues.
FBI Director James B. Comey revealed on January 9 that the bureau is dispatching several dozen agents to Russia to help tighten security at the Winter Olympics.
In addition the Pentagon will have two warships and a number of C-17 transport aircraft on standby in the region to assist Russian security services in responding to any terrorist attack, CNN quoted an unnamed U.S. security official as saying on Monday.
The FBI is working with Russian intelligence services, Comey said. About two dozen agents and other personnel are being sent to Moscow, while more than a dozen others will be assigned to Sochi, the host city of the Games. "Securing any Olympics is an enormous task," Comey said. "I think it's particularly challenging in Sochi because of its proximity to areas of unrest and sources of a terrorist threat."
A growing concern the Russians and the US share is the threat from the extremists who have joined the fight in Syria .
"It is one of my greatest worries in the counter ­terrorism area," Comey said. "The conflict in Syria has attracted so many people from so many places of so many motivations, including Americans, that it is an enormous challenge for all intelligence services, including the FBI, to identify the ones of bad intent, to figure out where they're going, why they're going and keep track of them."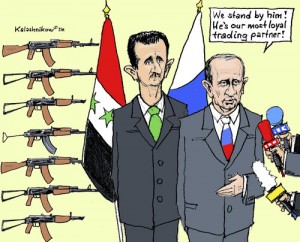 According to observers there's plenty of cause for concern. To start with Russia's siding with the regime of Syrian president Bashar al Assad has angered the Muslim world. Over 130, 000 have been killed since the uprising against the regime erupted nearly 3 years ago. Russian President Vladimir Putin has consistently supported President Assad through Syria's violent crisis. Assad's regime could face war crimes charges, according to top prosecutors and forensic experts, who claim to have "direct evidence" of "systematic torture and killing" by Syrian forces.
The concern also dates back to Russia's "victory" over separatists elements in Chechnya in the 1990′s. The action has since shifted to the Republic of Dagestan. The Washington Post reported last week that more Russian soldiers have died in fighting there for a short time, than Americans in Afghanistan. Dagestan got the world's attention when it turned out that Boston Marathon bombing brothers, Tamerlan and Dzhokhar Tsarnaev had once lived there before coming to the U.S. In fact, Tamerlan had visited the area for six months, a short time before the deadly bombing.
The threat of violence at the Games has been a persistent concern for The Russian security officials. Russia has been engaged in a longtime struggle with extremists, many of whom have vowed to target the Olympics, which open Feb. 7.
Three bombings in the city of Volgograd (once known as Stalingrad and through which the Olympic torch traveled Monday) killed 34 people and injured dozens towards the end of last year . It started in October of last year with a city bus suicide bombing traced to a 30-year-old Dagestani woman . Then, on the consecutive days of December 29 and 30, 2013 there was an explosion in a Volgograd train station followed the next day by a trolley bus suicide bombing. On January 8th, Russian security forces found six bodies in an area north of the Caucasus Mountains region where an Islamic insurgency is supposedly simmering , according to the Associated Press. Explosive devices were placed near some of them.
Prior to these terrorist's incidents, September saw Chechnya back in the picture with a rash of suicide bombers targeting Russian police, killing a half-dozen within a week's period.
And today a video threatening attacks on the Winter Olympics in Sochi, Russia, and the reported spotting of a suspected "white widow" volunteer for suicide bombing intensified security concerns for the event and prompted U.S. military plans to evacuate Americans in a worst-case scenario.
Russian and international media reported Monday that security forces in Sochi had circulated bulletins to hotels and event sites in the Black Sea resort warning that several widows of Caucasus separatist fighters were suspected of trying to reach Sochi to carry out suicide attacks to discredit the Games' Russian hosts.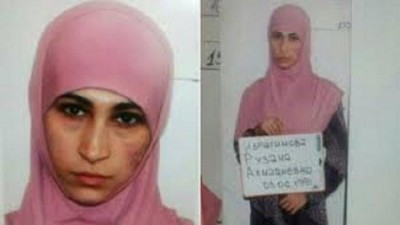 One of the so-called white widows, Ruzana Ibragimova, is believed to have arrived in Sochi on Jan. 10 or 11 and has been spotted in central Sochi in recent days, security analyst Alexander Valov said he was told by an official of Russia's FSB federal security force, the Moscow Times reported.
There are also countless problems over and above the terrorist threats for folks in Sochi.
There have been water and landslide problems. There have also been charges of wide-spread waste, overruns and corruption, with some accusing President Putin of pocketing billions in payoffs.
According to US observers boycotting Russian Olympic games is not new. The best-known no-show was President Jimmy Carter's USA team when he decided the U.S. would skip the 1980 Summer Moscow Olympics. Ironically, the decision centered on Russia's occupation of Afghanistan. Carter was joined by 64 other nations of the same mind. There have been tons of boycotts over the years for myriad reasons, but 1980 remains the most high profile.
Even though Putin is spending a reported $2 billion on security and has made all kinds of safety assurances, many parents may be reluctant to send their adult children to Sochi under current circumstances. The terrorists might possibly use Sochi to make a point.
Putin has other problems to deal with.
German President Joachim Gauck is reportedly boycotting the Olympic Games and will not travel to Sochi.
Der Spiegel reported last December that Gauck took the decision in protest against human rights violations and the harassment of Russian opposition political figures by Putin.