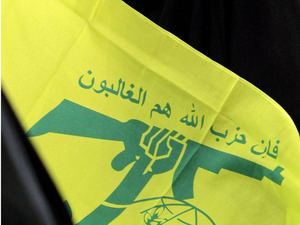 Bulgaria will brief other EU nations on the results of the probe that linked the Shiite group Hezbollah to last year's bus bombing that killed five Israeli tourists and a Bulgarian driver, Bulgaria's foreign minister said Sunday.
The findings, announced on Tuesday, brought renewed pressure on the European Union from the U.S., Israel and Canada to designate the group a terrorist organization and to crack down on its fundraising operations across Europe.
Foreign Minister Nikolay Mladenov said that in the Feb. 18 meeting of EU foreign ministers Bulgaria's position will be made clear, and that the EU should also send a clear message to Hezbollah. The EU, which regards Hezbollah as a legitimate political organization, has resisted calls to blacklist Hezbollah or declare it a terrorist organization.
Hezbollah, a Shiite militant group and political party in Lebanon that emerged in response to Israel's 1982 invasion, has been linked to attacks and kidnappings on Israeli and Jewish interests around the world. The group has denied involvement in the Bulgaria bombing.
Mladenov denied that the decision to publicly name Hezbollah as the chief suspect in the July 2012 bombing at the airport in Burgas, which also killed the suspected bomber, was a result of pressure from the United States and Israel, which consider Hezbollah a terrorist group.
Meanwhile, Interior Minister Tsvetan Tsvetanov said he will travel on Tuesday to The Hague, Netherlands, where "additional measures will be planned together with Europol director Rob Wainwright to investigate the Burgas terror act on EU territory."
Tsvetanov said that the U.S., Canada, Australia and Israel are helping in the probe. He said two of the suspects had been living in Lebanon for years — one with a Canadian passport and the other with an Australian one.
"The investigation is entering a new stage: collect direct evidence on the perpetrators of the attack," Interior Ministry official Kalin Georgiev said Saturday.
Requests regarding the criminal investigation have been sent to several countries including Canada, Australia and Israel, as well as to Lebanon where Bulgarian officials say the bomber's two suspected accomplices are believed to live.
"The printer, which had printed out the fake documents of the bus bomber and his two accomplices, has been tracked down to Beirut," Georgiev said.
He also said that investigators had found out that before the attack the suspects were in Warsaw, Poland, and traveled via Prague and Romania on their way to Bulgaria. "They spent some time at the seaside and pulled out on the same route after the attack," Georgiev said.
While investigators have the names of the two suspects at large, the identity of the bomber remains unknown even though his DNA samples have been shared with foreign intelligence agencies, but no match has been found in their databases, Tsvetanov said.
Associated Press, WP