Assir accuses Hezbollah of being behind Kfar Zebian incident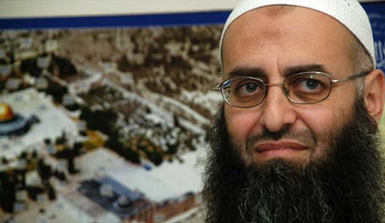 Salafist cleric Sheikh Ahmed Assir, the Imam of Bilal bin Rabah Mosque accused Hezbollah of being behind the Kfar Zebian incident .
He told the Kuwaiti newspaper Al Anbaa that he was welcomed by the hundreds in all the Christian towns that his convoy passed through and specially at his final destination in Farayya.
He accused the March 8 media of giving the incident a provocative character.
He described the action by the youngsters that blocked the road as 'limited in nature" and does not represent the Christian thinking.
He said" what happened was the result of the poisoning of the minds of the citizens by Hezbollah and the result of its incitement against all political factions that are opposed to the Iranian-Syrian-Hezbollah axis .
On the occasion marking Prophet Mohmmad's birthday, Sheikh Assir decided to go to pray in Farayya , a ski resort area north of Beirut but residents of nearby Kfar Zebian blocked the road to the ski area.
The Army was able to reopen the road and Assir's convoy was finally able to reach Farayya where he held a prayer on is slopes before heading back home to Sidon in south Lebanon.