Advisers Still Bullish on Apple Despite Woes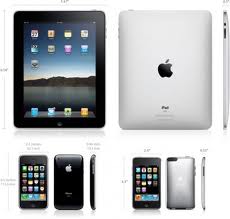 Financial advisers have a message for their clients fretting the sharp drop in Apple Inc.'s AAPL (AAPL) stock price: stay calm.
Advisers say they heard from some clients Thursday, a day after the technology giant reported disappointing earnings and the same day it suffered the biggest share-price decline in its history. After all, a bit of anxiety may be warranted given that Apple shares comprise big chunks of some mutual funds and is the most widely held stock.
But advisers and fund managers say clients need to toss aside short-term concerns that they could be overexposed and realize the stock still makes sense as a long-term holding in a well-diversified portfolio.
Joseph Doyle, an adviser at Morris Capital Advisors in Malvern, Pa., which manages about $180 million, said he reminded some clients Thursday he had already trimmed his Apple stake in half in September–putting the proceeds into Google Inc. GOOG (GOOG) shares, he said.
"They seem comforted that we haven't overexposed them, and that it remains a good long-term investment," said Mr. Doyle, who's held Apple since 2006 in both his large-cap growth strategy and through Morris Capital Advisors' Manor Growth Fund.
Apple's shares fell as much as 12% Thursday as slowing revenue and profit growth added to concerns about its momentum. The stock, which hit September highs above $700, recently traded around $453.
The average large-growth mutual fund has about 7% of its assets in Apple shares, while the average large-blend fund has about 4%, said Dan Culloton, associate director of fund analysis at investment-research firm Morningstar Inc. MORN +0.20% Some large-cap value funds also own the stock, he said.
Among the large funds with big Apple stakes are the $15.4 billion T. Rowe Price TROW Blue Chip Growth (TRBCX), which had about 10.6% of its assets in the shares as of Sept. 30, and the $30.4 billion T. Rowe Price Growth Stock (PRGFX), which held about 12.2% as of Sept. 30, according to Morningstar. The $84.5 billion Fidelity Contrafund (FCNTX) had about 8.3% as of Nov. 30, Morningstar said.
Among smaller funds with large bites of Apple is the $397.9 million Matthew 25 fund (MXXVX), which had nearly 17.5% of its assets as of June 30, Morningstar said. Other funds with big stakes include the $3.6 billion Janus Forty (JDCAX), which had nearly 13.4% as of Sept. 30 and the $7 billion Fidelity OTC fund (FOCPX), which had 12.3% as of Nov. 30, Morningstar said.
Assuming those funds haven't made any changes, Apple's stock-price collapse has likely dampened their performance, Mr. Culloton said.
"Now is almost too late to start to worry about how big of an Apple stake your portfolio has," he said. "Investors should have been worried when Apple was going great guns and lifting large-growth and large-blend funds."
Kurt Brouwer, chairman of Brouwer & Janachowski, a fee-only registered investment adviser in Tiburon, Calif., overseeing about $1 billion, said he's not concerned about Apple shares likely in some index funds his clients hold.
"Apple is a company that's going to be around for a long time," Mr. Brouwer said. "They're going through the natural fallout from the loss of a very charismatic leader. Their stock got ahead of itself pretty clearly." But at 10 times earnings, "you'd have to say as a contrarian, that it looks kind of interesting," he added.
Lee Munson, owner of Portfolio LLC, in Albuquerque, N.M., which oversees about $180 million, said Apple's shares helped boost some of his clients' portfolios all of last year. He called the decline a healthy shakeout.
"Now is where you're shaking out a lot of the retail investors and hedge fund managers that really are just using that money to go buy other things and aren't really interested in the company itself," said Mr. Munson. "Over the next few days, if we continue to see a lot of selling, it might be a buying opportunity."
The $38 million Jacob Internet Fund (JAMFX) had nearly 8% of its assets in shares of Apple as of Nov. 30, but its stake is less than that now mainly due to the stock's decline, fund manager Ryan Jacob said.
"What's happened over the last six months has been a pretty steep decline, much steeper than we expected," Mr. Jacob said.
The $10.8 million Jacob Widsom Fund (JWSFX), a large-cap equity fund which tends to be more value-oriented, has been buying Apple shares over the last few months, Mr. Jacob said. At less than 10 times earnings, "Apple is going to start to interest a lot of value investors now," he said.
Kevin Landis, manager of the $109.3 million Firsthand Technology Opportunities Fund (TEFQX), said the latest news hasn't changed his outlook on Apple. At about 10% of assets, Apple makes up the fund's largest holding.
"There's still a huge number of cellphones that ship every year that aren't Android or Apple," he said. "It's really a two-horse race between those two platforms and they can both continue to pick up marketshare."
WSJ