Iran: Anti-Islam film 'did not warrant' US deaths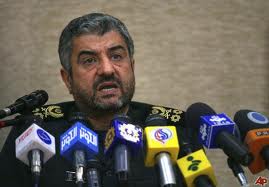 An anti-Islam film made in America that has enraged Muslims in several countries did not justify the killing of the US ambassador in Libya, the head of Iran's Revolutionary Guards said on Sunday.
"Definitely this did not warrant killing," General Mohammad Ali Jafari told a rare news conference in Tehran.
It was the first time a high-ranking Iranian official has not fully backed a protest last Tuesday in the Libyan city of Benghazi in which the ambassador, another US diplomat and two American members of a protection squad were killed.
Iranian officials have previously come out in full support of the display of outrage, with the foreign ministry suggesting the deaths occurred because of Muslim fury over US foreign policy.
While the feelings of Muslims were "hurt" by the film, "the only thing to do was to protest in front of embassies," Jafari said. "Due to their anger, this incident (the killings) happened."
Asia One