Hezbollah MPs call for canceling wage hikes of top officials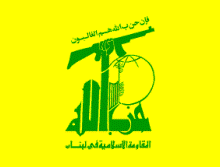 Hezbollah bloc MPs said in a statement that wage increases of top Lebanese politicians could not be justified and urged the parliament to cancel them, National News Agency reported on Wednesday.
The wage increases of top officials and politicians should be canceled "due to the deteriorating economic situation in the country, " the statement said , adding "we do not see the need for increasing the compensation of the three top leaders ( President , PM and Speaker) , the ministers and the members of parliament."
Hezbollah statement comes after As-Safir revealed on Wednesday that Lebanon's top ranking officials would each receive a salary hike of anywhere between LL 5.5 to LL7 million ( $3667 to $4667 ), a raise that could result in doubling their current wages and could cost the treasury an additional 9 billion LL annually ($6 million)
As-Safir also revealed that the public sector wage hikes will be as follows:
Category one employees : LL2.9 million ( $1934)
Category two employee: LL1.7 million ( $1133)
Category three employees: LL940,000 ($627)
Lowest ranking employees: LL210,000 ($140)
high-school teachers : LL1 million ($666)
elementary-school teachers LL789,000 ($526)
As-Safir also revealed that the wage hikes were approved by the cabinet despite president Suleiman's recommendation against any increases in salaries of presidents, deputies and ministers.
According to the article, the new wage hikes and salary scales as approved by the cabinet will cost the treasury 1.2 Billion Dollars annually and the biggest problem is the fact that this money is not available .