New wage hikes shock Lebanese society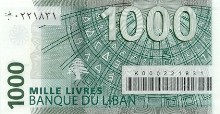 As-Safir newspaper published on Tuesday an article that shocked the whole Lebanese society .
According to the article, the new wage hikes and salary scales as approved by the cabinet will cost the treasury 1.2 Billion Dollars annually and the biggest shock is that this money is not available .
As-Safir revealed that Lebanon's top ranking officials would each receive a salary hike of anywhere between LL 5.5 to LL7 million ( $3667 to $4667 ), a raise that could result in doubling their current wages and could cost the treasury an additional 9 billion LL annually ($6 million)
As-Safir also revealed that the public sector wage hikes will be as follows:
Category one employees : LL2.9 million ( $1934)
Category two employee: LL1.7 million ( $1133)
Category three employees: LL940,000 ($627)
Lowest ranking employees: LL210,000 ($140)
high-school teachers : LL1 million ($666)
elementary-school teachers LL789,000 ($526)
As-Safir also revealed that the wage hikes were approved by the cabinet despite president Suleiman's recommendation against any increases in salaries of presidents, deputies and ministers.
Lebanon looking for ways to finance the increases in wages
The Finance Ministry is looking for new revenue sources to fund the wage hikes of public sector employees in light of the current economic slowdown, Economy Minister Nicolas Nahas said on Monday.
The private sector has argued against implementing the wage increase, citing slowing economic growth and the high debt-to-GDP ratio.
The wage hike would require the government to either raise taxes, which would further slow the economy, or incur additional debt, widening the budget deficit.
Prime Minister Najib Mikati said Friday that additional taxes, fines and fees to finance the new salary scale would be applied to sectors far removed from the daily lives of most citizens.