Israel "closer than ever" to strike Iran, report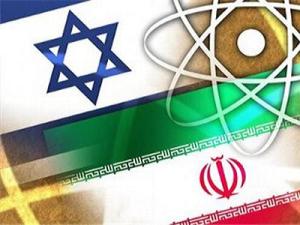 Israel's Channel 10 News reported on its Monday night broadcast that Israel is now "closer than ever" to striking Iran's nuclear facilities. According to Channel 10 News military reporter Alon Ben-David, Israeli Prime Minister Benjamin Netanyahu believes, "the time for action is getting ever closer."
Ben-David went on to say during the report, which was broadcast in Hebrew, that Netanyahu may not even wait for a possible meeting with President Obama, which could occur immediately following the UN General Assembly gathering in New York late next month. An attack before the U.S. election in November doesn't seem to be outside the realm of possibility.
"It's not clear that there'll be a meeting. In any case," said Ben-David, "I doubt Obama could say anything that would convince Netanyahu to delay a possible attack."
Israeli media outlets have reported that there is some fierce opposition to Netanyahu's plan to strike Iran inside the Israeli government and within the military community. Israeli President Shimon Peres, the army's chief of the General Staff and some top generals in the Israeli military have expressed concerns.
Ben-David also reports that there is a reluctance to strike among some members of the intelligence community, and opposition leader Shaul Mofaz has publicly expressed his doubts about the wisdom of such an attack. Ben-David says many in Israel question American commitment to back Israel in such an attack, based on the Obama administration's past actions and comments regarding the issue. In any case, Netanyahu would have the majority he needed if he does decide to move forward with the strike.
This issue is still largely absent from the discussion in the U.S. presidential campaign. Both the White House and Mitt Romney made brief statements in response to new threats issued against Israel by Iranian President Mahmoud Ahmadinejad last Friday, but the issue has so far escaped serious attention by either campaign or the mainstream media in the U.S.
Examiner