Japanese TV journalist killed in Aleppo, Syria gunfight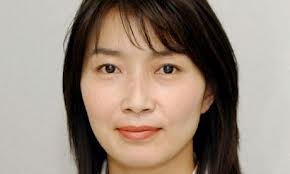 A Japanese woman journalist died of wounds sustained in a gunfight between Syrian forces and rebels in Aleppo on Tuesday, becoming the first Japanese national killed in the 17-month-old conflict.
Mika Yamamoto, a 45-year-old award-winning journalist working for Tokyo-based independent news wire Japan Press, was fatally wounded while travelling with the Free Syrian Army, a Japanese foreign ministry official said.
In a telephone interview with a Japanese TV news programme, fellow Japan Press reporter Kazutaka Sato, who was travelling with Yamamoto, said it appeared she was shot by government forces.
"We saw a group of people in camouflage fatigues coming toward us. They appeared to be government soldiers. They started random shooting. They were just 20, 30 meters away or even closer," said Sato.
The Syrian Observatory for Human Rights said the clash occurred in the Suleimaniya district of Aleppo, the scene of heavy fighting between government and rebel forces.
Japan Press was not immediately available for comment. Its website said Yamamoto reported from Afghanistan under the Taliban and covered the 2003 Iraq war from Baghdad.
Yamamoto's Iraq reporting won a Vaughn-Ueda prize given by the Japanese Newspaper Publishers and Editors Association and modeled after the U.S. Pulitzers media awards.
In April 2003 she narrowly escaped a U.S. tank's attack on the Palestine Hotel in Baghdad, Jiji news agency said, while news agency Kyodo described her as a "pioneer video journalist".
Yamamoto is the first Japanese killed in the current armed conflict in Syria, the ministry official said.
"It is extremely regrettable that a Japanese reporter was gunned down and killed," Chief Cabinet Secretary Osamu Fujimura said at a daily news briefing. "We reproach such an act and offer our heartfelt condolences to those left behind."
The Syrian activist group also said that a Lebanese journalist, a Turkish journalist and an Arab journalist, whose nationality it did not identify, had disappeared in Aleppo.
Yamamoto's death underscores the hostile environment in which journalists operate to cover the Syrian conflict.
According to the Reporters Without Borders organization, Syria and Somalia rank as the world's most dangerous countries for media this year, with five journalists and three media assistants killed in Syria by early August and eight journalists killed in Somalia.
Syrian President Bashar al-Assad, battling a 17-month-old uprising against his family's 42-year rule, has used fighter jets and helicopter gunships to pound rebel strongholds, often in cities. Insurgents in turn have stepped up their own attacks, hitting tanks, military convoys and security buildings.
At least 18,000 people have now been killed in Syria since the anti-Assad revolt began. At least 170,000 have fled the country, according to the United Nations, and 2.5 million need aid inside Syria.
Reuters