Is Assad's brother Maher dead?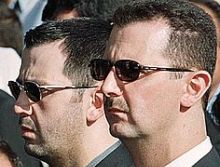 The Syrian Information Ministry on Monday denied the news reported by Russia Today that a high-ranking Syrian officer died in a Moscow hospital earlier on Monday.
"The news is baseless and falls within the framework of desperate psychological warfare to undermine the determination of the Syrian people," the statement said
Earlier on Monday, Russia Today quoted an unnamed source as claiming that a high-ranking Syrian military official had died in a Moscow hospital.
But Syrian National Council member Mohammad Hamzeh reportedly told Sky News on Monday: "We are 100% sure that Maher Assad was sent dead to Damascus."
Western and Gulf sources said last Thursday that President Bashar al-Assad's feared brother Maher lost a leg in a bomb attack on the Syrian leader's security cabinet a month ago.
The attack on a meeting of security chiefs in Damascus on July 18 was confirmed to have killed four members of the president's inner circle, including a brother-in-law. It also emboldened the rebels to take their fight to the capital.
Though never a very visible member of the president's entourage, Maher Assad has not been seen in public since the bombing.
Maher has acquired a fearsome reputation as the commander of the Syrian army's Republican Guard and 4th Division, elite formations largely composed of troops from the Assads' minority Alawite sect, whose loyalty can be relied on by the leadership.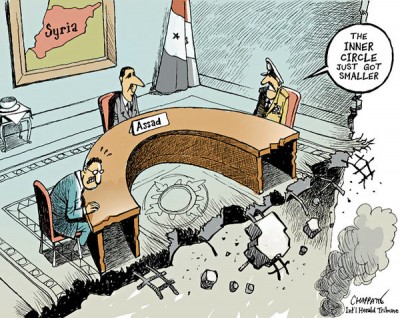 Agencies