Israel charges 8 Arabs over Hezbollah arms smuggling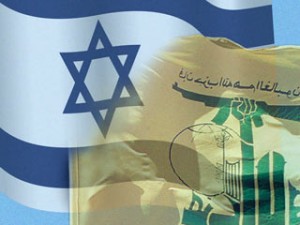 Israel charged eight Arabs on Wednesday with smuggling in explosives from Lebanon on behalf of Hezbollah militants for the purpose of attacks in the Jewish state, the Justice Ministry said.
Israel fought an inconclusive 2006 border war with Iranian-backed Hezbollah and tensions have risen again lately amid fears of a wider conflict should the Israelis make good on threats to bomb Iran's disputed nuclear program.
Hezbollah, a Shi'ite Muslim movement that dominates south Lebanon near the frontier with northern Israel, has also sworn to avenge the 2008 assassination in Syria of its military commander, Imad Moughniyeh, which it blamed on Israel.
Israel's Shin Bet domestic intelligence agency said in a statement that 20 kg (45 pounds) of explosives and detonators were brought across the Lebanese border into the Israeli-occupied Golan Heights in early June by the suspects, most of whom believed the contraband they were handling was drugs.
Shin Bet said the eight Arabs were arrested in July in Ghajar, a Golan town on the border with Lebanon, and in Nazareth, an Arab town in northern Israel. It did not say whether anyone was arrested for organizing the alleged plot.
A lawyer representing some of the eight Arabs said on Israeli army radio that they denied the charges.
The explosives haul was enough for "a wave of serious terrorist attacks in Israel," the Shin Bet said, noting that 3 kg (7 pounds) of explosives were used in a July 18 bombing at an airport in Bulgaria that killed five Israeli tourists.
Israel blamed that attack on Hezbollah and Iran, which denied the accusation.
The Justice Ministry listed a number of charges the Arab suspects faced, including aiding an enemy in war, having contact with foreign agents and several drug-related offences.
Some of the suspects are Israeli citizens and others are from Ghajar, whose residents feel loyalty to Syria – from which Israel captured the Golan in a 1967 war – but have Israeli identity cards and can travel freely in Israel.
Reuters