Gulf investors putting Lebanon investments on hold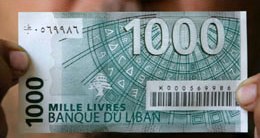 Mohammed Khalaf Al Habtoor says he will not visit Lebanon any time soon and doesn't plan any fresh investments in the tiny Mediterranean country.
The chief executive of Al Habtoor Group, and the son of prominent United Arab Emirates business tycoon Khalaf Al Habtoor, is fed up with continuous conflict among Lebanese politicians and tensions spilling over from neighbouring Syria.
He is one of a number of investors from the wealthy Arab Gulf states who are putting their investment plans for Lebanon on hold or rethinking their strategies in the country. This could deal a blow to the Lebanese economy.
"We're not necessarily exiting Lebanon but we're definitely not reopening HabtoorLand and not investing a dirham in the country until the political situation stabilises," Al Habtoor said on the telephone from Europe.
"We like the country but our company is not making a profit. We're actually losing."
Al Habtoor Group, one of the UAE's biggest family businesses with a portfolio spanning hospitality, construction, education and automotive operations, owns two hotels in Lebanon and an amusement park that has been closed since 2005. Last October it agreed to award the management of one its hotels to Hilton Worldwide Inc.
Lebanon depends heavily on foreign direct investment to offset its current account deficit, its shortfall in trade of goods and services. The deficit was estimated by the International Monetary Fund last year at $5.6 billion, a very high 14.4 percent of gross domestic product.
So the Lebanese economy risks being destabilised by any weakening of investor confidence due to the uprising in Syria. Foreign direct investment fell to $4 billion in 2011 from $4.8 billion a year earlier, according to Nabil Itani, head of the government's Investment Development Authority of Lebanon (IDAL).
The northern city of Tripoli has been the scene of fierce fighting between Lebanese factions taking opposing sides of the Syrian conflict, while the Lebanese border region has been used by rebels to smuggle arms into Syria and escape Syrian troops.
Some Lebanese leaders have endorsed the Syrian uprising but Prime Minister Najib Mikati's uneasy coalition includes the Hezbollah group, which supports its longtime ally, Syrian President Bashar al-Assad. In the worst case, the Syria issue could trigger a fresh wave of sectarian conflict in Lebanon; at the very least, it threatens to increase political tensions in the cabinet, hindering efforts to solve problems such as the country's electricity shortage, which is causing blackouts.
At state-owned utility Electricite Du Liban, protesting contract workers have been disrupting revenue collection as they demand full-time employment with EDL. But parliamentary approval of a bill to employ them full-time has been held up Christian politicians' claims that the bill would destabilise the sectarian balance among public sector employees.
"The political situation in Lebanon is getting worse every day, and now very few investors have the appetite to invest money," said a Dubai-based real estate developer, who declined to be named because of the political sensitivity of his remarks.
"Lebanon has a unique geography, weather and culture but even if you ride the political rollercoaster and you win a contract, there's little chance under current circumstances that the investment pays off. It's not really worth it unless politicians realise the opportunities they're missing and the income they're losing."
COMMERCIAL TIES
Lebanon has historically had strong commercial ties to the Gulf; tourists from the region have flocked to Beirut since the 1975-1990 civil war, and a large population of Lebanese work in the Gulf.
Although definitive data for the amount of Gulf investment in Lebanon is not available, a study by IDAL found most foreign investors in projects which it handled between 2003 and 2010 were of Arab origin. The ratio of Western investors in Lebanon has shrunk because of the global financial crisis, it said.
Bahrain's Al Baraka Banking Group and National Bank of Kuwait have had a substantial presence in the country for years. Most investment from the Gulf is believed to be in real estate and tourism projects; Dubai's Majid Al Futtaim Properties, for example, is developing a $300 million shopping mall in the Beirut suburb of Hazmieh which is slated to open in 2013.
Such ties now risk fraying. Since May, Saudi Arabia, the United Arab Emirates, Kuwait, Qatar and Bahrain have warned their citizens against travelling to Lebanon because of the shaky security situation.
And the political tensions in Lebanon are having a negative impact beyond security: they are making it more difficult for the government to address economic problems and introduce reforms to improve the investment climate.
The country's debt-to-GDP ratio is expected to fall to 132 percent from 135 percent this year, according to Finance Minister Mohammed Safadi's draft 2012 budget. But it will remain one of the world's highest ratios, partly because of reconstruction costs from the civil war.
Credit rating agency Moody's Investors Service said shrinking confidence in Lebanon's ruling coalition could prevent the government from pushing through much-needed budget reforms.
"The spread of popular unrest in Syria threatens the existing economic and political frameworks in Lebanon," Moody's said in comments emailed to Reuters.
In a sign of the government's weakness, it agreed in January to raise the minimum wage by 35 percent, the first increase since 2008, after pressure from labour unions which threatened a general strike.
Many business leaders thought that at a time of pressure on the economy and global financial uncertainty, a big wage hike was a bad idea. But they managed to get the increase scaled back only slightly, from an original plan in October for a 40 percent hike.
"Raising wages makes everything a little harder," said Nemat Shafik, deputy managing director of the IMF. "It eats up a lot of resources that might have been used to create new jobs rather than increasing the wages of people who already have jobs."
Lebanon's economy is believed to have slowed sharply last year, partly because of the Syrian crisis. But in another sign of the government's disarray, obtaining reliable data on the slowdown has been difficult.
Minister of Economy and Trade Nicolas Nahas said in May that GDP grew 5.2 percent in 2011, but businessmen and private analysts questioned the accuracy of the figure, which they believed was too high. The IMF has estimated GDP expanded just 1.5 percent last year, down from 7.0 percent in 2010.
Asked whether the government had taken adequate steps to revive growth, Shafik said in May: "So far, no…Without higher growth, it will be harder to bring down debt.
"Infrastructure and investments are long overdue, as are reforms in the business environment."
CULTURE
Investment from the Gulf is unlikely to dry up completely; economic and cultural ties with Lebanon have become too close over the past two decades. Foreign investment is encouraged and facilitated by a large number of well-connected Lebanese expatriates who are used to managing the risks, and are unlikely to be deterred by governments' travel warnings.
"Political instability is part of the culture in Lebanon. From the day we set up presence here, we understood and accepted the advantages and disadvantages," said Mutasim Mahmassani, director-general of Al Baraka bank in Lebanon.
"We are a Gulf bank and we're still doing business in the country." Al Baraka is financing a $40 million real estate project in Beirut's upscale Verdun district, which it expects to be completed by the end of 2013.
Lebanese officials note that the central bank has managed to keep the Lebanese pound's exchange rate against the dollar, one key to investor confidence, steady for the past decade, even through crises such as Hezbollah's war with Israel in 2006. The central bank's foreign reserves of currencies and gold have remained almost unchanged this year at around $44 billion, according to the latest official data for May.
But at least until Syria's crisis is resolved, many investors are likely to be skittish about new projects.
"The tensions in Syria are negatively affecting the Middle East region, and mainly Lebanon. Huge funds and investment plans from the Gulf could come to the country if the situation was more stable and the outlook was clearer," said IDAL's Itani.
Reuters