Israeli PM calls Iran, Syria, Hezbollah 'axis of evil'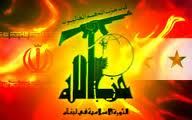 Israeli Prime Minister Binyamin Netanyahu on Sunday condemned the ongoing massacre of Syrian civilians by President Bashar Assad. The prime minister's condemnation joins a growing chorus of anti-Syria rhetoric from the Israeli political establishment, as all of Vice Premier Shaul Mofaz, Deputy Foreign Minister Danny Ayalon and President Shimon Peres attacked Assad on Sunday for his crimes against civilians, according to report by Jerusalem Post
The daily reported that during the cabinet meeting Netanyahu tied the massacres to Iran and Hezbollah, who he claimed are providing the Syrian president with assistance, adding that the world must have recognized the axis of evil confronting the region: Iran, Syrian and Hezbollah. "This axis is rearing its ugly head," Netanyahu said, "and the world must understand that this is the region we live in."
Earlier on Sunday, Israeli Vice Premier Shaul Mofaz accused Assad of committing genocide during his crackdown on a 15-month uprising. "A crime against humanity, genocide, is being conducted in Syria today. And the silence of the world powers is contrary to all human logic," said Mofaz during an interview on Army Radio.
Foreign powers were "making do with flaccid condemnation" rather than intervening to overthrow Assad, he added.
"Worse than that is the Russian conduct, which weakly condemns the slaughter while continuing to arm Assad's murderous regime. Best-case, this is irresponsibility, and worst-case, it is a partnership in the slaughter," Mofaz said.
Also on Sunday, Israeli President Shimon Peres said that the world is not doing enough to stop the bloodshed in Syria, and that he hopes the Syrian rebels defeat Assad. Deputy Foreign Minister Danny Ayalon also attacked Assadm adding that Israel is offering humanitarian assistance to the citizens of Syria through the International Committee of the Red Cross.
Israel which has enjoyed a very peaceful border with Syria for over forty years had until recently been very slow to call for Assad's fall. But with hourly media reports in Israel of Syrian civilian deaths, public anger has been growing and Israeli officials have been stepping up their criticism.
Jerusalem Post