Iranians protest against Saudi-Bahrain union plan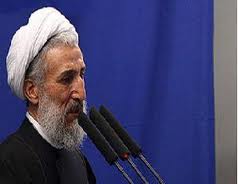 Thousands of Iranians rallied on Friday against plans for union between Saudi Arabia and Bahrain, state television showed, and an influential cleric denounced the idea as an "ill-fated plot" that will never be tolerated by Muslims.
Tension between Iran and U.S.-allied Gulf Arab states has run high in recent months with Arab leaders accusing Tehran of fomenting Shi'ite Muslim unrest in Bahrain – a charge that Shi'ite Iran and the protesters deny.
The dispute worsened when Tehran denounced efforts by six Gulf Arab states at a summit earlier this week to forge closer political and military union, largely to counter Iran's growing regional power. The talks ended inconclusively.
In the run-up to the Riyadh meeting, speculation was rife that an initial union would be announced between Saudi Arabia and Bahrain, where anti-government protests led by majority Shi'ites have gripped the island state since last year.
"This plot is an ill-fated plot that is taking place with the American and Zionist (Israeli) green light but they should know that the people of Bahrain and the region, Muslims around the world and in Iran will never tolerate it," cleric Kazem Sediqi said in a Friday sermon broadcast live on state radio.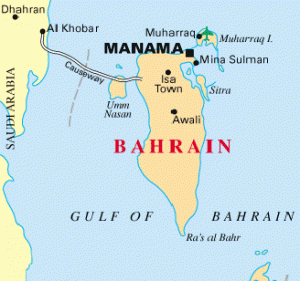 Iranian state television aired footage of thousands of people holding rallies around the country and chanting slogans against the ruling royal families in Bahrain and Saudi Arabia to protest against the proposed Manama-Riyadh union.
"Instead of surrendering to its own people, it (the Bahraini government) is surrendering its identity, with total abjectness, to another country," Sediqi said.
Tehran summoned the Bahraini charge d'affaires on Thursday to complain about a statement from the small Gulf island state – strategically sensitive as the base for the U.S. Fifth Fleet – that accused Iran of violating its sovereignty.
Bahrain had already called in Iran's envoy to Manama after Tehran criticised the Riyadh meeting, where Arab heads of state mulled Saudi Arabia's call for joint economic, political and defence policies between Gulf Cooperation Council (GCC) states.
No agreement on further integration emerged, with smaller Gulf Arab states wary of Saudi domination and asking for more details, and talks on the matter are to resume later this year.
Majority Shi'ites have been leading a pro-democracy uprising in Bahrain for over a year. Saudi Arabia, fearing that unrest in Bahrain could spread to its own Shi'ite community in its major oil-producing Eastern Province, sent troops to Bahrain last year to help its government crush the initial phase of the revolt.
Iranian leaders have lauded popular uprisings in a handful of Arab states since early last year as an "Islamic awakening" against despotic dynastic rulers, saying they were influenced by its own 1979 Islamic Revolution.
Iran, the main Shi'ite Muslim power, earlier riled Bahrain by saying that the Gulf island, ruled by the Sunni Muslim Al-Khalifa family, had historically been part of its territory.
Another reason for surging tension between Iran and Gulf Arab states has been Tehran's nuclear advances, which Gulf rulers fear will yield Tehran nuclear weapons boosting its prestige among ordinary Arabs. Iran says its nuclear energy programme is solely peaceful in nature.
Reuters