Arab Gulf leaders to discuss Saudi-backed union
Gulf leaders at a meeting in Riyadh on Monday will discuss a Saudi proposal to develop their six-nation council into a union, likely to start with the kingdom and unrest-hit Bahrain, officials said.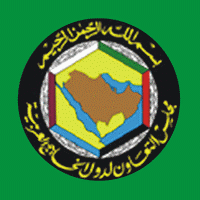 The Gulf Cooperation Council leaders "will discuss a form of union between Saudi Arabia and Bahrain," said a top Gulf official, requesting anonymity.
Bahrain's state minister for information, Samira Rajab, revealed that a Saudi proposal to evolve the GCC into a union will be on the agenda of the Riyadh meeting, adding that the idea backed by Bahrain could start with two or three members.
"This union could start with two or three" GCC members, she told AFP.
Saudi King Abdullah proposed forming a GCC union last December at a summit of the group
Saudi Foreign Minister Saud al-Faisal has backed the proposal.
"The threats of all kinds necessitate a serious move by the GCC countries to cross from the cooperation phase to a unity that is acceptable for all," he said last month.
Emirati analyst Abdulkhaliq Abdullah said the idea of a Gulf union was in the offing, expecting an announcement from the consultative summit "at least at a bilateral level."
But he warned that the six members were "not all enthusiastic about a union," as they struggle to shape an economic integration which has proved elusive ever since the GCC was founded.
Saudi analyst Anwar Eshqi, who heads the Jeddah-based Middle East Centre for Strategic and Legal Studies, said the Saudi enthusiasm for a Gulf union was due to "pressure from Iran," which is accused of meddling in Gulf affairs.
The Gulf Cooperation Council was formed in 1981 when the Sunni-dominated monarchies aimed to bolster security after the 1979 Islamic revolution in Iran and its war with Iraq.
The tension between Shiite Iran and Saudi Arabia escalated last year after Saudi troops rolled into Bahrain to help quell protests led by the Sunni-ruled state's Shiite majority.
Tensions mounted further with the deadly clampdown on the uprising in Syria, whose President Bashar al-Assad is a staunch ally of Tehran, while Riyadh and other Arab states in the Gulf have called for the fall of his regime.
Tehran's growing influence in Iraq since the withdrawal of US troops as well as its territorial dispute with the United Arab Emirates have also contributed to fuelling cross-Gulf animosity.
"It is interesting to know if this union (between Bahrain and Saudi Arabia) is going to be economic, political, or military," said Salman Sheikh, director of the Brookings Doha Centre.
"I wonder if this union is going to solve the problems of Bahrain," he added, pointing out that the results of the Riyadh summit would "give an indication of the (regional) ambitions of Saudi Arabia."
Bahrain's Shiite-led opposition has already warned that a union or federation with Saudi Arabia would have to be put to a referendum.
Saudi Arabia is by far the largest Gulf country in terms of population, and size of territory and economy, but other GCC countries, mainly Qatar and the UAE, are unlikely to accept Saudi domination.
Riyadh argues that evolving the GCC into a union has economic potential.
Such a union would turn the oil-rich GCC into a "solid economic bloc," said the Saudi foreign minister, as the combined economic output of the group hit $1,400 billion in 2011.
But the GCC continues to face hurdles preventing the group from reaching goals set at its launch.
Only four members — Bahrain, Kuwait, Qatar and Saudi Arabia — have signed a monetary council agreement, and analysts said Gulf states still have a long way to go in their bid to launch a single currency initially slated for 2010.
A customs union launched at the start of 2003 for a three-year transition period has been put off until 2015, as issues of revenues, dumping and protectionism repeatedly delay its full implementation.
HT