Al-Qaeda affiliate claims responsibility for firing rocket into Israel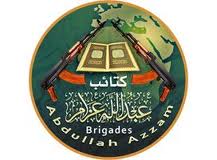 Abdullah Azzam Brigades claimed responsibility for the rocket launched from south Lebanon into Israel , OTV reported on Tuesday .
It said in a statement that the rockets had "hit the targets " adding it was the eighth rocket attack since the war between the Jewish state and Hezbollah ended in August 2006.
Israel retaliated by firing 4 rockets toward Aita al Shaab outskirts , a border village in south Lebanon .
There were no casualties from the rockets that were fired from southern Lebanon according to Israeli reports.
The Lebanese army said earlier on Tuesday that a military commission in coordination with UNIFIL is investigating the incident in which one rocket was fired from Lebanon toward Israel, National News Agency reported.
Later on Tuesday, the army and the UNIFIL found a rocket launchpad between Wadi Ain Ebel area and Rmaish, according to NNA.
A military spokesman confirmed to reporters that at least one rocket was fired from the region of Rmaish.
"We know that a rocket was fired from the region of Rmaish and we are investigating," said the spokesman, who did not want to be identified.
Rmaish is largely controlled by Hezbollah, but an official from the group told AFP he had no immediate comment on Tuesday's incident.
Israel claimed that several rockets were launched and held the Lebanese government responsible for the attack.
Abdullah Azzam Brigades is an Islamist militant group affiliated with Al-Qaeda .The group, which began operating in 2009 is named after the late Sheikh Abdullah Azzam, a Palestinian from Jordan who was among the first Arabs to volunteer to join the Afghan jihad against the forces of the then Soviet Union in Afghanistan in the 1980s.