Israel bombards Aita al Shaab in south Lebanon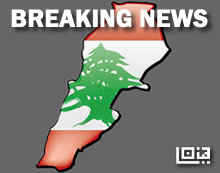 Israel bombarded Aita al Shaab, a border village in south Lebanon after several rockets were fired from southern Lebanon and landed in northern Israel.
There were no casualties from the rockets that were fired from southern Lebanon according to Israeli reports , the first across the border since 2009. Two buildings were reportedly damaged.
We still have no details on the casualties or damages in south Lebanon
This is a breaking news more to follow
Update: Israel claims that at least three rockets were fired from Lebanon into northern Israel Monday.
"Several rockets hit the western Galilee. The Israeli army considers the incident severe," said a statement from the military spokesman's office, according to Reuters.
The IDF allegedly returned fire in the area of Lebanon they believed the rockets to have come from, according to the Haaretz newspaper.
There were no reported casualties on either side.
The event is a dangerous reminder of the costly and deadly 34-day conflict in 2006 that saw Israel pitted against Iranian and Syrian-backed Hezbollah forces in Lebanon.
Regional analysts have long expressed concern that the growing Syrian conflict could spill over to its neighbors.