Israeli DM: Iran's Nuclear Drive May End in Arming Terrorists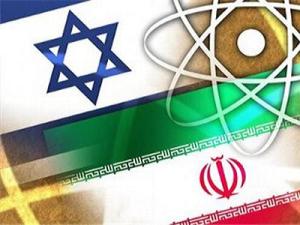 Iran's determination to build nuclear weapons will result in nations such as Egypt, Saudi Arabia and Turkey seeking nuclear arms, starting a "countdown" to terrorists getting nuclear materials, Israeli Defense Minister Ehud Barak said.
"People understand now that Iran is determined to acquire nuclear weapons, Barak, a former Israeli Prime Minister, said on CNN's "Fareed Zakaria GPS" in an interview to be aired on Sunday. "The countdown toward nuclear materials in the hands of terrorists will start, even if it takes half a generation. But more than this, they will use the nuclear umbrella to kind of intimidate neighbors all around the Gulf to sponsor terror."
Iran may face more international sanctions after a report by the United Nations nuclear watchdog agency said there was "credible" evidence showing Iran worked on bomb components until at least 2010. The country is under four sets of UN Security Council sanctions.
Iran, the Organization of Petroleum Exporting Countries' second-biggest producer, has dismissed the charges, called the evidence fake and said it only wants atomic power.
The U.S. is trying to draw China and Russia into an agreement to maintain pressure on Iran, President Barack Obama said Nov. 12. The U.S. will continue to work with other countries to pressure Iran because "we are determined to prevent Iran from acquiring nuclear weapons," White House Press Secretary Jay Carney said in a statement yesterday.
Obama "is an extremely strong supporter of Israel in regard to its security," Barak said. Barak declined to discuss whether Israel might attack Iran.
Barak also predicted the downfall of Syrian President Bashar al-Assad within a year. The deaths of Libyan leader Muammar Qaddafi and Iraq's Saddam Hussein have made al-Assad's response to the Arab Spring uprisings against his rule "more brutal, because he understands that, beyond a certain point, there is no way," Barak said. "It's literally a struggle for life or death."