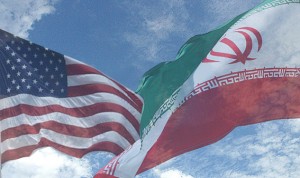 By David Ignatius
Bahrain's foreign minister has a pointed message for President Obama: You've denounced Iran's plot to assassinate the Saudi ambassador in Washington and warned that Iran "will pay a price." But what is the U.S. actually going to do about Iran to show that it's serious?
"We're asking the U.S. to stand up for its interests and draw the red lines," Sheikh Khalid Al-Khalifa, the Bahraini foreign minister told me. He referred to Iran-sponsored attacks on American forces in Lebanon and Iraq and asked: "How many times have you lost lives, been subject to terrorist activities and yet we haven't seen any proper response. This is really serious. It's coming to your shores now."
Khalifa's worries about American power echo what you read these days in the Arab press, and hear privately from Arab officials. But the Bahraini official, who's in Washington this week talking to U.S. officials, was unusually blunt in the interview at his hotel suite.
To underline what he saw as the seriousness of the Iranian threat in the Gulf, Khalifa noted that Bahraini intelligence was familiar with the activities of Ali Gholam Shakuri, a Quds Force operative who was indicted last week for his alleged role in the assassination plot.
"This man is not new to us," Khalifa said. He explained that months before the indictment was issued, Bahraini and Saudi intelligence had identified him as an important "Iranian interlocutor" with radical Shiite activists who oppose the Khalifa's rule in Bahrain. The Khalifa monarchy is Sunni-led, but a majority of the island nation's population is Shiite.
Khalifa mentioned one more name of interest to American observers of the Middle East — the Iraqi Shiite politician Ahmed Chalabi. Lobbying by Chalabi played an important role in mobilizing the Bush administration to invade Iraq in 2003; since then he's been jockeying for power in Baghdad and, increasingly, tilting toward Iran on regional issues.
The peripatetic Chalabi has now taken up the cause of Bahrain's Shiite community, pressuring the government in Manama and even, at one point last spring when the political confrontation was intense there, proposing to organize a rescue "flotilla" to deliver aid, on the model of the Turkish flotilla that tried to enter Gaza last year.
"We would regard him as an Iranian agent, no doubt," said Khalifa. The Iraqi politician couldn't be reached for immediate contact in Baghdad. But certainly, it's fair to say that Chalabi has more political lives than a Persian cat.
WP