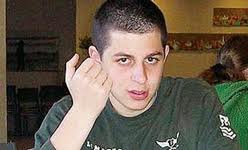 Some Palestinians criticized Hamas on Thursday for conceding too much in its deal to swap a captured Israeli soldier for more than a thousand Palestinian inmates.
Much of the criticism has come from officials who are loyal to Fatah, Hamas' bitter rival for control over the Palestinians. Yet it appears to reflect a deeper unease over whether the price Palestinians paid for Schalit's capture was too high. Critics of the deal are disappointed that some of the most prominent prisoners will not be released and that hundreds may be deported or not allowed to return to their homes.
"The deal was a blow to our hopes," said Issa Karake, a Palestinian official in the Fatah-controlled West Bank responsible for prisoners. "The Palestinian people paid a heavy price … for Schalit's captivity. They should have insisted," he said, echoing calls by other prisoner activists.
The Palestinian criticism is a stunning turn, considering Gaza's Hamas rulers pulled off the most lopsided prisoner exchange in Israel's history. In the Egyptian-mediated deal, Hamas will exchange Sgt. Gilad Schalit for some 1,027 Palestinian detainees in Israeli prisons in two phases. Schalit has been held for five years.
They include some 300 prisoners serving life sentences for involvement in deadly attacks on Israelis such as suicide bombings in buses and bars. For Palestinians, that is considered a Hamas achievement because the Jewish state has historically balked at releasing those responsible for killing Israelis.
The criticism has come as details emerge of the deal. A Hamas official said Thursday that 178 of the 450 Palestinians to be freed in the first phase of a swap for a captured Israeli soldier will not be allowed to return to their homes in the West Bank, Gaza or east Jerusalem, suggesting a substantial number may face deportation.
Most of the 178 are prisoners who lived in the West Bank or east Jerusalem but will now be sent to the Gaza Strip, which is sealed off from Israel by a fence.
The head of Israel's Shin Bet security agency, Yoram Cohen, has said Hamas agreed to Israel's demand that some 250 of the 1,000 freed prisoners not be allowed to return to their homes in the West Bank, where they might more easily carry out new attacks on Israeli targets. Most of these prisoners will be sent to Gaza, and some 40 will be deported outside the Palestinian territories altogether.
Israel pressed for the deportation of Palestinian prisoners who they worried would pose a security risk to the Jewish state if they were released back into the West Bank, in particular, which hugs Israel's east. Most of those would be Palestinians who caused Israeli deaths or masterminded deadly attacks.
Hamas also failed to secure the release of top Palestinian political leaders, convicted of masterminding deadly attacks. They include Marwan Barghouti, a leader of the rival Fatah group, who could run for the Palestinian presidency if he is released, and Ahmad Saadat, the leader of the small but influential Popular Front for the Liberation of Palestine. And they include some of Hamas' own leaders such as Abdullah Barghouti, a bomb maker who Israel said was responsible for the deaths of more than 60 people.
Top Hamas leader Mahmoud Zahar said they haggled name-by-name with Israeli officials.
"With some, we managed to overcome the obstacle. But with others we couldn't," he said on Egyptian television.
The case of prisoners in Israeli jails is deeply sensitive for Palestinians. Most have either served time in an Israeli jail or know somebody who has. And while the crimes the men were sentenced for were violent — and deadly — Palestinians see them as political prisoners who has served unduly long sentences.
Similarly, Schalit's plight mesmerized Israel, a country where most adults serve in the military and see their government as responsible for ensuring their safety while serving. His release has prompted widespread celebrations but also deep unease that releasing Palestinian militants may invite more attacks.
On Thursday, Israeli Prime Minister Benjamin Netanyahu thanked Egypt's military ruler, Field Marshal Hussein Tantawi for his country's role in helping mediate the deal.
"Your help warms the heart of every Israeli," he said in a statement sent to reporters.
The first phase of the deal will likely be concluded next Tuesday or Wednesday, said Hamas official Saleh Aruri. Other parties involved in the deal — Egyptian mediators and Israeli officials have not confirmed a day.