Kheireddine replaces Arslan as State Minister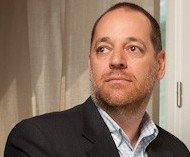 Baabda palace issued a decree appointing Marwan Kheireddine as minister of state to replace Lebanese Democratic Party leader Talal Arslan on Monday.
Voice of Lebanon radio station said Kheireddine will attend Monday's cabinet session.
According to al-Liwaa daily, the decision to appoint Kheireddine came after a visit that Arslan made to Progressive Socialist Party chief Walid Jumblat in Mukhtara on Saturday.
Arslan who was appointed as minister of state in the cabinet of PM Nagib Mikati resigned hours after the PM announced the formation of the cabinet. He accused Mikati of lying and causing a rift between him , Jumblatt and MP Michel Aoun.
Ever since Mikati was appointed as PM Designate , Arslan was always insisting on being allocated a sovereign ministerial portfolio . Ministries of state are usually used as a filler to complete the lineup of the cabinet.
Arslan did not attend the parliament session that was aimed at granting the cabinet its vote of confidence. His absence reportedly angered the Hezbollah-led March 8 alliance but was praised by his his own supporters in the Aley region.
Kheireddine, who is Arslan's brother-in-law , held talks with President Michel Suleiman at Baabda palace on Monday
About Khaireddine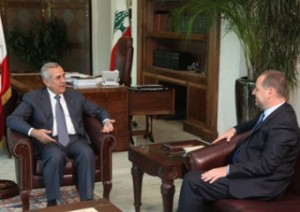 Marwan Kheireddine is an economist by profession . He has extensive experience in banking and financial services and is the current Chairman of the al Mawarid Bank. Kheireddine holds a Bachelor's degree in Business Administration and Economics from Richmond College, London and Masters in Business Administration (Finance) from Columbia Business School, New York. Kheireddine is a member of the Research and Development Committee at the Association of Banks in Lebanon and a lecturer in Finance at the American University of Beirut.
Kheireddine is also a well known arts collector