Turkey wants Assad to fire his brother from military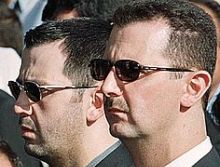 A Turkish envoy will travel to Damascus in the coming days to bring a "warning letter" to Syrian President Bashar Assad, telling him to enact reforms and to remove his brother Maher Assad from the command of Syria's Republican Guard and the Fourth Armored Division, Al-Arabiya reported on Saturday. Maher Assad is largely believed to be behind the three-month old violent crackdown on anti-regime protesters.
The Turkish envoy will ask for Assad to grant Syrians freedom to demonstrate, freedom of expression and to lift the ban on political parties, particularly the Muslim Brotherhood, according to the report.
Turkey is willing to give refuge to Maher Assad or organize refuge for him in a European country and will promise that he will not face criminal prosecution, Al-Arabiya reported.
The report came as Syrian troops and gunmen loyal to Assad stormed a town near the Turkish border, burning houses and arresting 70 people, witnesses said, in a wide-ranging military assault to crush a three month uprising.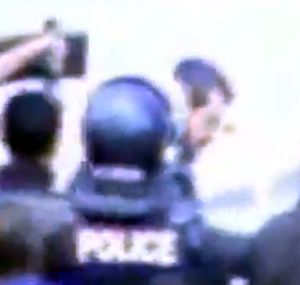 "They came at 7 a.m. to Bdama. I counted nine tanks, 10 armoured carriers, 20 jeeps and 10 buses. I saw shabbiha (gunmen) setting fire to two houses," said Saria Hammouda, a lawyer from the small town of Bdama.
The town lies 2 km from the Turkish border, in Jisr al-Shughour region, from where thousands of people have fled to Turkey following military assaults to quell dissent against 41 years of Assad family rule
19 Syrians died on Friday when Syrian government forces fired at demonstrators demanding the removal of President Bashar Assad in the biggest protest since unrest against Baathist rule erupted in March, activists said.
Reuters