Analysts ties Estonian hostages to Libya, thinks Israel has info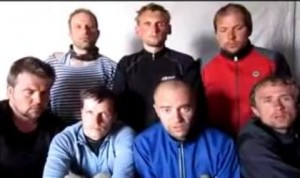 The kidnapping of seven Estonian tourists in Lebanon is tied to the war in Libya, and talk of Syria is just a distraction, political scientist Toomas Alatalu speculated.
Libya's civil war began on March 19. The Estonian tourists were kidnapped four days later. "All signs indicate that this incident needs to be taken in the context of war [in Libya]. It is farther away from Lebanon, but it definitely has an influence," Alatalu told uudised.err.ee.
The biggest piece of evidence, Alatalu said, are the profiles of the heads of state – Lebanon's Prime Minister, the kings of Saudi Arabia and Jordan, and the President of France – that the kidnappers ordered their hostages to beg for help from in a video released on April 20.
Alatalu believes putting France on the list was an obvious giveaway. "France organized the Lybian war. France was the first to recognize Libya's opposition government. Yesterday, the head of the rebelion was visiting President Nicolas Sarkozy, and even invited him to Benghazi […] So turning to Sarkozy directly ties the hostage story with the ongoing war. Therefore, the problem extends far beyond Lebanon. Syria has nothing to do with this," said Alatalu.
Saudi Arabia was included because it is the unofficial leader of the Muslim world. But more confusing was the inclusion of Jordan. "In the past they have appealed to Egypt […] But Egypt is out of the game right now because of the revolution and the fact that they don't currently have a clear leader," he said, adding that the military leader in charge until the elections is of Nubian and not Egyptian origin. "That is why […] they appealed to Jordan, because the king's family tree has been well-known since the times of the prophet Muhammad," Alatalu said.
He thinks Estonia's best chance is to be in contact with Israel. "Israel, due to its defense strategy, has agents all over its neighboring countries. And if anyone has any information, it is [Israel]," he said. ERR