Will Gaddafi escape from Libya on this plush private jet?
Rumours have been rife over the past few days that Colonel Gaddafi is ready to quit Libya - and here is the jet he may use to make his escape abroad.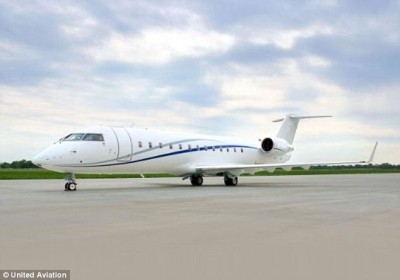 Rumours have been rife over the past few days that Colonel Gaddafi is ready to quit Libya – and here is the jet he may use to make his escape abroad.
On Monday night it was reported the dictator was ready to relinquish his 41-year rule after proposing a meeting of the Libyan parliament to agree a transition period to pave the way for him to step down, according to Al Jazeera, the Arab TV network.
His terms include immunity from criminal prosecution and a pile of cash.
.
.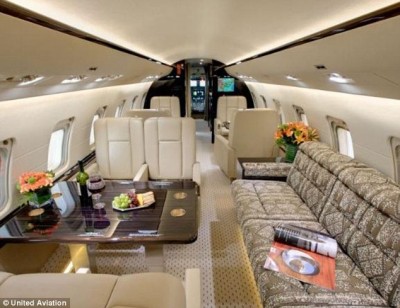 If Gaddafi and his family were to fly out of the country, they could well do so on on a United Aviation jet, such as the Bombardier Challenge 8,500.
The jet company, owned by the Libyan government, is also in possession of a Bombardier Global 5,000 and a Bombardier Challenge 3,000, which the dictator could utilise.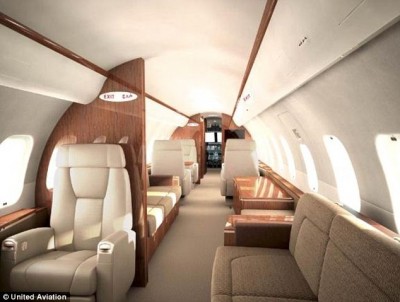 Gaddafi allegedly sent Jadallah Azzouz Talhi, a former prime minister, to meet Libyan rebels to work out the fine print of a deal to stand down earlier this week.
The offer proposed that the dictator would hand over power to a committee formed by the General People's Congress.
However, the rebel interim council, based in the eastern city of Benghazi, reportedly rejected the offer because such an 'honourable' exit would offend Gaddafi's victims.
A source close to the rebel council said he had heard that 'one formula being proposed by the other side would see Gaddafi hand power to the head of parliament and leave the country with a certain guaranteed sum of money'.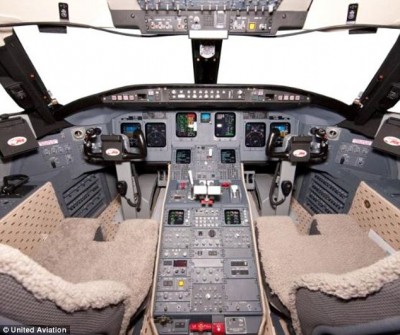 He added: 'I was told that this issue of money is a serious obstacle from the national council's point of view.'
Meanwhile, Colonel Gaddafi's forces today blasted an oil terminal to smithereens as Libya's bloody civil war entered its blackest day.
Rebels retaliated by firing back with rockets as a fireball exploded from one of the oil tanks and the sky above the Es Sider terminal, in the east of the country, filled with hideous smoke.
A witness said one of the smoke plumes was the biggest he had seen in the conflict so far.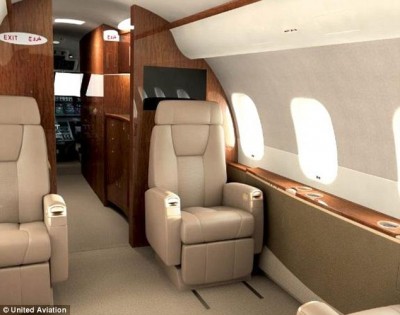 The fresh onslaught came as Gaddafi deployed tanks and snipers to 'shoot anything that moves'.
Forces loyal to the Libyan dictator poured into the city of Zawiyah in a desperate bid to oust the hardcore band of protesters and army defectors who have taken control.
Last night, the increasingly crazed despot gave his fourth rambling TV interview since protests began on February 15.
Returning to familiar themes, the Libyan leader said the rebels wanted to pave the way for a new colonial era that would allow Britain, France and the United States to divide up the country and control its oil wealth.
Making reference obliquely to unrest in the Arab world and elsewhere, he said: 'How can (Libyan) parents allow Tunisians, Egyptians, Algerians and Afghans to enrol your children?'
He said rebels were drug-addled youths and Al Qaeda-backed terrorists. One of his sons said if Gaddafi bowed to pressure and quit, Libya would descend into civil war.
He promised to fight any attempt to impose a no-fly zone on the country which he said would merely be an excuse by the West to seize Libya's oil deposits.
'If Al Qaeda seizes Libya, that will amount to a huge disaster,' Gaddafi said. 'If they (Al Qaeda fighters) take this place over, the whole region, including Israel, will be dragged into chaos,' he said.
'Then Bin Laden may seize all of north Africa that faces Europe.'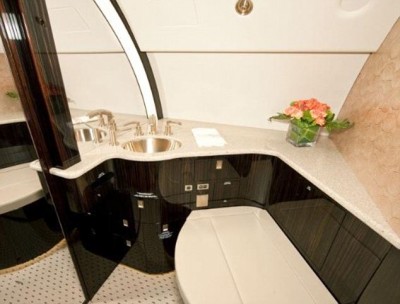 Earlier today, there were reports that three private jets owned by Gaddafi had left Libya for Vienna, Athens and Egypt.
Greek officials said they spotted one Libyan Airlines Falcon 900 jet as it briefly entered airspace for around 15 minutes earlier this morning.
The sightings prompted speculation that Gaddafi or members of his family have fled the country.
However, it later emerged that one aircraft had landed in Egypt carrying the head of the Libyan Authority for Supply and Logistics, Major-General Abdel Rahman Ben Ali al-Sayyid al-Zawy, who was carrying a message from Gaddafi.