Arab League To Hold Crisis Talks On Libya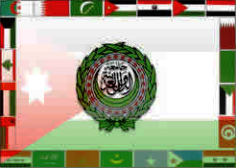 Arab League foreign ministers are planning to hold an emergency meeting this weekend on the escalating violence in Libya, where rebels are fighting to overthrow longtime leader Muammar Qaddafi.
The meeting, initially scheduled for March 11, is now scheduled for March 12.
The Organization of the Islamic Conference has now joined calls for a no-fly zone over Libya in response to air strikes carried out by forces loyal to Qaddafi against rebel-held cities.
Britain and France are drafting a UN resolution calling for such a no-fly zone. Russia, however, says it is opposed to military intervention.
Forces loyal to Gaddafi launched further air strikes on the rebel-held oil port of Ras Lanuf, after retaking the nearby city of Bin Jawad.
Rebels said they had rejected an offer by pro-Qaddafi officials to hold talks on an exit for the Libyan leader. Government officials rejected those claims as "rubbish."
Meanwhile, the United Nations is making its first food aid delivery inside Libya since fighting broke out last month.
The World Food Program said a convoy of trucks carrying the food crossed the Egyptian border and was due to arrive in the rebel-held port city of Benghazi later in the day.rferl