Gates: No-fly zone for Libya would require attack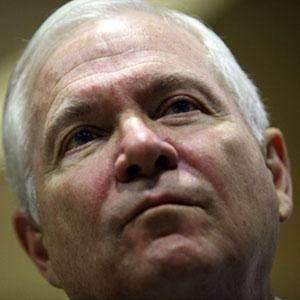 Setting up a "no-fly" zone over Libya would require an attack to cripple its air defenses, the defense secretary said on Wednesday, as the United States intensified pressure on Muammar Gaddafi to step down.
"Let's just call a spade a spade. A no-fly zone begins with an attack on Libya to destroy the air defenses … and then you can fly planes around the country and not worry about our guys being shot down," Defense Secretary Robert Gates told a congressional hearing.
The United States is moving several amphibious assault ships to the Mediterranean as the United States and other nations seek to force a defiant Gaddafi to end his 41-year rule in the face of an uprising by fragmented groups of rebels.
Western nations have also been considering a no-fly zone.
While the Obama administration says all options are on the table, Washington may be reluctant to initiate military action as it grapples with the financial and human costs of two long, bloody wars in Iraq and Afghanistan.
Gates said a no-fly zone for Libya "also requires more airplanes than you can find on a single aircraft carrier, so it is a big operation in a big country." Reutrers