Protesters and police resort to violence in Oman [Photos]
Protesters set a supermarket ablaze and gathered in several sites in a seaside town in Oman on Monday in a third consecutive day of unrest that has included deadly clashes in the strategic Gulf nation.
Police shot dead two demonstrators as the wave of protests sweeping the Arab world engulfed the normally placid sultanate of Oman.
Protests have been rare in the country, which wraps around the southeast corner of the Arabian peninsula. But Oman's ruler, Sultan Qaboos bin Said, is moving quickly to try to offer reforms to quell the demands that include more jobs and a greater public voice in the country's affairs.
Police used tear gas and opened fire with rubber bullets to disperse hundreds of demonstrators who tried to storm a police station. Five others were wounded.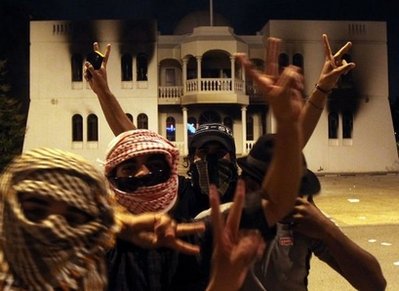 The protests in Sohar, more than 200km northwest of Muscat, prompted Sultan Qaboos to introduce swift appeasing measures, including the provision of jobs for 50,000 citizens and unemployment benefits.
Witnesses said a supermarket was set on fire Monday and several hundred protesters — mostly young men — had gathered in the town's main roundabout, demanding higher salaries, jobs for the unemployed youth and changes of some government ministers.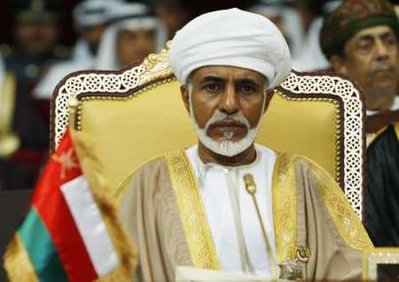 On Sunday, Oman's ruler ordered 50,000 new state positions and a monthly stipend of 150 rials ($390) for job seekers. A day earlier, the sultan replaced six Cabinet members.
Oman, ruled by a powerful family dynasty, marks the latest flashpoint in the Arab world's challenges to authority and suggests that demonstrations could widen in the Gulf with protest rallies planned next month in Kuwait and Saudi Arabia.
Oman shares control with Iran over the Strait of Hormuz at the mouth of the Gulf — the route for about 40 percent of the world's oil tanker traffic. Oman also plays an important role as a mediator between Iran and the West because of its strong ties to Tehran and Washington.
AP, The Australian