Report: Hezbollah fighters attacked protesters in Iran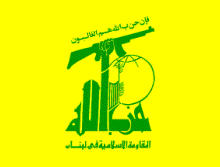 The London-based A-Sharq Al Awsat reported that Iran has recruited at least 1,500 Hizbullah fighters to protect the mullah regime. The Saudi-owned newspaper said Iran brought the Hizbullah officers from Lebanon to Teheran this month amid plans by the opposition to renew protests.
In a report on Feb. 21, A-Sharq Al Awsat said the Hizbullah fighters were deployed in plain clothes to patrol the streets of Teheran. The newspaper said Hizbullah was ordered to assault anti-government protests, particularly in the Iranian capital.
Over the last five years, the Iranian opposition has reported the use of Hamas as well as Hizbullah to quell unrest. Opposition sources said the mercenaries were often deployed with Iran's Basij, a paramilitary force trained for urban warfare.
The opposition was said to have reorganized amid the riots that toppled the presidents of Egypt and Tunisia. At least two people have been killed in clashes between Iranian security forces and protesters in Teheran.
Earlier, Hizbullah was said to have been deployed in Syria to protect the regime of President Bashar Assad. Opposition sources said about 2,000 Hizbullah fighters crossed from Lebanon to Syria and were stationed around critical facilities.
World Tribune