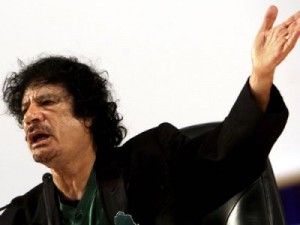 Embattled Libyan dictator Muammar Gaddafi has personally ordered the Lockerbie bombing, the Swedish tabloid Expressen has reported.
"I possess evidence that Gaddafi ordered Lockerbie," Libya's former Judicial Minister Mustafa Mohamed Abud Al Jeleil has said in his interview for Expressen.
Abdelbaset Ali al-Megrahi, who is responsible for the bombing attack, was freed from a Scottish prison in 2009 on the grounds that he was suffering from prostate cancer . According to Al Jeleil, Gaddafi, who personally gave him the order, must have worked very hard to rescue him from jail.
"In order to hide the fact he ordered the bombing, Gaddafi used all his power to get Megrahi back from Scotland," Al Jeleil is quoted saying.
On 21 December 1988, the wreckage of Pan Am Flight 103 crashed as a result of a terrorist bomb, resulting in 270 fatalities (259 on the plane, 11 in Lockerbie), citizens of 21 nations.
Abdul Fattah Younis al Abidi told CNN Wednesday that he resigned Monday after hearing that 300 unarmed civilians had been killed in Benghazi, Libya's second-largest city. He accused Libyan leader Moammar Gaddafi of planning to attack civilians on a wide scale.