Suleiman disappointed by U.S. veto to protect Israeli settlements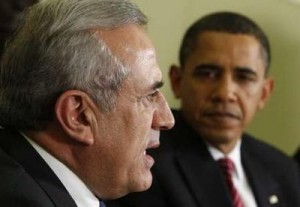 "Not issuing a UN Security Council resolution condemning Israeli settlements is a negative step in the Middle East peace process," President Michel Sleiman said on Monday according to a statement issued by his press office.
During his meeting with a committee from the Netherlands' parliament, Sleiman voiced the importance of Israeli withdrawal from Lebanese territories and of implementing the UN Security Council Resolution 1701.
The delegation's visit to Lebanon is the first of its kind, the statement said, adding that it aims to discuss the situation in the region.
Sleiman also discussed bilateral relations and latest Lebanese and regional developments with British Ambassador to Lebanon Frances Guy.
Last week, US President Barack Obama's administration used its first veto in the United Nations Security Council against condemning Israeli settlements, an action that angered Palestinians and dealt a blow to Washington's efforts to forge a Palestinian state this year.