Analysis: Strains in Egypt-Iran ties affect Gaza aid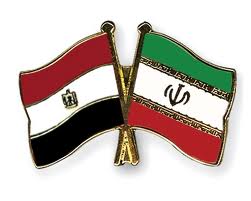 Strains in Egypt's ties with Iran have come in the way of the delivery of humanitarian aid that is being ferried by Asian peace activists, the majority of whom are Indians, to the besieged Palestinians residing in Gaza.
The humanitarian aid caravan which began its journey from Rajghat in New Delhi has now passed through Pakistan, Iran, Turkey, Lebanon and Syria.
However, the relief material that is to be shipped from the Syrian port of Latakia to Al Arish in Egypt cannot be moved because of Cairo's refusal to grant visas to Iranian nationals who are part of the caravan, said a statement from the New Trade Union Initiative (NTUI), the organisers of this trans-Asia event.
Egypt and Iran have a tense political relationship, which had once led Iranian President Mahmoud Ahmadinejad to accuse the Egyptian government of being a "partner in crimes in Gaza".
During its journey, the caravan has grown to reach a strength of 164 members. Out of these, 60 are from India, 32 from Jordan, 20 from Iran, 13 from Indonesia, 10 from Lebanon, nine from Pakistan, six from Turkey, four from Bahrain, three from Malaysia, two each from Japan and Bangladesh and one each from Syria, Azerbaijan and Tajikistan.
The delegates are carrying with them, medicine, foodstuffs and toys, worth one million dollars.
In Damascus, the Hamas leader in exile, Khaled Mashaal addressed the visiting activists on December 22. He paid his tributes to Mahatma Gandhi "for his inspiring struggle against the colonialism". He hoped that one day, he would receive the delegates in liberated Gaza and finally in a liberated Palestine at Jerusalem.
The visiting group also went to the giant Yarmuk refugee camp where over a lakh of displaced Palestinians reside.
The organisers had hoped to land the relief material to Gaza, across Egypt through the Rafah crossing, on December 27, the day Israel launched a 22 war against Hamas in Gaza in 2008. The Hindu