Noble Energy, a US-based oil and gas firm, along with its Israeli exploration partners, have confirmed the discovery of a huge offshore gas field called Leviathan, 130km off the coast of the Mediterranean port of Haifa.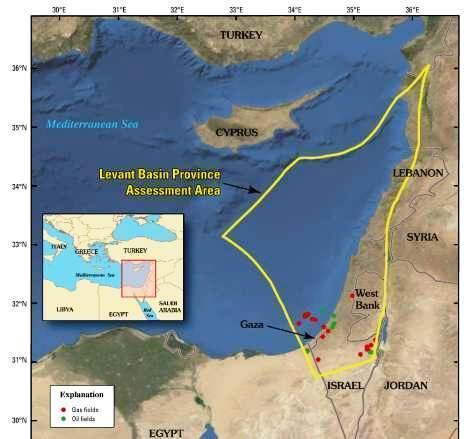 Delek Energy, one of the Israeli partners, said on Wednesday that the discovery was the largest deepwater natural gas find in the world in the past decade.
Leviathan is estimated to have 450 billion cubic metres of gas and could transform Israel into an exporter of gas.
Tamar, a nearby site already being drilled by Noble and Delek, was the largest gas find in the world in 2009, at 8.4 trillion cubic feet.
"A world power," read a headline in Israel's Maariv newspaper, describing the country's new energy potential.
But experts noted that there is currently a glut in natural gas and that unlike oil, which is sold on global markets, gas is geographic and needs a specific buyer.
"It's not a great time for Israel to enter a lot of the markets," Brenda Shaffer, an energy expert at the University of Haifa, told Reuters news agency.
"European consumption is going down, new suppliers are coming on. I'm not sure there's a buyer waiting by the door at this point."
Shaffer also said that larger amounts have been discovered onshore, where it is also cheaper to produce than in deep water.
Economic advantage
The find could potentially alter the geopolitical balance of the Middle East, with energy disputes already shaking regional relations.
Politicians in neighbouring Lebanon are trying to lure companies to explore their nearby waters, and the two countries have also threatened each other over offshore resources.
Beirut has also staked out its own claim to offshore gas. In August, politicians rushed the country's first oil-exploration law through parliament.
Gebran Bassil, Lebanon's oil minister, said in October that his ministry hopes to start auctioning off exploration rights by 2012.
Qazanfar Roknabadi, Tehran's ambassador to Lebanon, said last month that three-quarters of the Leviathan field actually belongs to Lebanon.
The Leviathan find also raises the chances of other major discoveries in Cyprus, Egypt and the Palestinian territories.
Energy map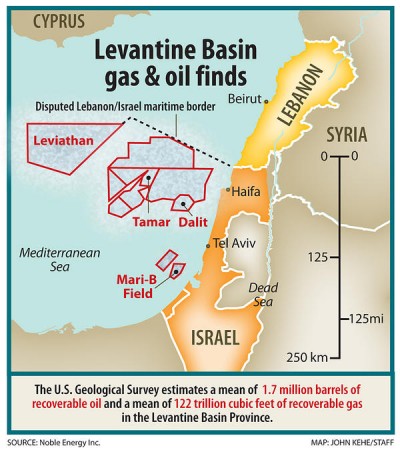 Even before Leviathan, a series of finds had put the so-called Levant Basin, stretching offshore in the Mediterranean, on the international energy map.
In March, the US Geological Survey released its first assessment of the zone, estimating it contained 1.7 billion barrels of oil and 122 trillion cubic feet of gas.
That is equal to half the proven gas reserves of the US.
Even if the hurdles to export prove insurmountable, the gas at Leviathan will give Israel, which has always been dependent on imports, long-term energy security, with analysts saying gas at the site could be worth $95bn.
Production from Tamar is scheduled to begin in 2013 and it is being targeted for local consumption.
Leviathan, its developers say, will not be ready until 2017.
The Israeli energy companies have talked of exporting the resource through a pipeline or as liquefied natural gas (LNG).
Shaffer told Reuters that the chances of the gas being sold to Europe were small and probably the most viable option would be using existing LNG facilities in Egypt.
"Asian markets are growing in LNG imports but Israel would have to compete with Qatar, Russia and Australia, which are already producing LNG," she said. aljazeera