March 14 MP: Iran's influence behind Assad's statement over STL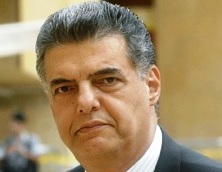 March 14 MP Atef Majdalani said on Tuesday that Syrian President Bashar al-Assad's alleged statement in which he called for for rejecting the Special Tribunal for Lebanon's (STL) upcoming indictment , was a result of the visit by Iranian Deputy Secretary of the Supreme National Security Council Ali Bagheri to Damascus over the weekend.
"The STL is the only hope for achieving justice], " Majdalani stressed
"Lebanon's enemies are targeting the stability of Lebanon. As for Hezbollah, it alone will decide what decision and stance to take," Bagheri told a news conference at the Iranian embassy in Damascus following his talks with Assad.
"The party said its word to the court and its decision," he added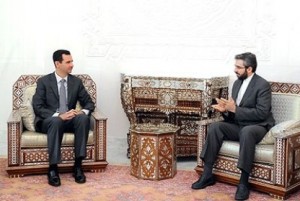 Syrian President Bashar Assad has reportedly informed Saudi Arabia that if it wanted Lebanon to remain strong, it should reject the indictment that will be issued by the Special Tribunal for Lebanon over the assassination of former Lebanese PM Rafik Hariri .
"If you want Lebanon to remain strong, the indictment should be rejected and we should work together to stop its release," informed sources quoted Assad as telling Riyadh during the strenuous negotiations.
Sources also reportedly told As Safir newspaper that the Syrian president said that confronting the "politicized indictment" would be an achievement as important as the collapse of the May 17 Agreement.
The May 17 Agreement of 1983 was a failed US backed attempt to create peace between Lebanon and Israel during the Lebanese Civil War, after Israel invaded Lebanon and besieged Beirut in 1982. The country was under both Israeli and Syrian military occupations during its negotiation.
Syria's opposition to the agreement was vocal, and by refusing to move its troops from Lebanese soil, Damascus effectively torpedoed its implementation, since Israeli withdrawal was contingent on Syria doing the same. Under Syrian pressure, Lebanon formally abrogated the agreement on March 5, 1984 .