Lebanese army dismantles Israeli spying devices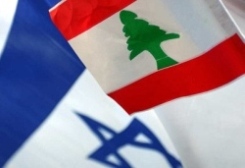 The Lebanese Armed Forces (LAF) on Wednesday dismantled what it said were Israeli spying devices placed on two of the country's highest mountaintops, according to a Lebanese army spokesman .
The spying devices were reportedly found on Mount Sannine, in the upper Metn area northeast of Beirut, and the Barouk Mountain in the Shouf region of Mt Lebanon, east of the capital, the spokesman added.
"Unveiling these two systems came as a result of information obtained by the Intelligence Directorate from Hezbollah sources," said the statement .
On December 3, the Israeli army detonated two spy devices in southern Lebanon, slightly injuring two passers-by, after Hezbollah uncovered their location near the coastal city of Tyre.
Hezbollah has accused Israel of having infiltrating the country's telecom sector.