US renews its support for Lebanon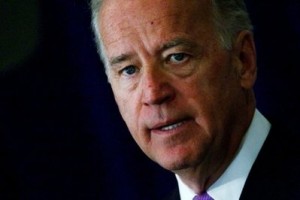 During a phone call on Friday US Vice President Joe Biden assured Lebanese Prime Minister Saad Hariri of US support as a UN tribunal probes the the 2005 assassination of his father (the late former PM Rafik Hariri ), stoking tensions in Lebanon.
"Biden spoke by phone today with Hariri to discuss recent developments in Lebanon and the region," the White House said in a statement, adding the vice president "reaffirmed the administration?s commitment to Lebanon's sovereignty, independence, and stability."
The vice president also underscored "the commitment of the United States to supporting the development of strong and effective Lebanese state institutions," it added.
The Special Tribunal for Lebanon was created by the United Nations Security Council, at the request of the Government of Lebanon in 2007. The STL started its work on March 1st 2009 and there are currently 333 members of staff from 62 countries.
Tension escalated in Lebanon following reports that the Special Tribunal for Lebanon will soon issue its indictment into the 2005 assassination of Lebanon's former Prime Minister Rafik Hariri. Last July, the Hezbollah chief Sayyed Hassan Nasrallah said that the tribunal is "an Israeli project" that will indict Hezbollah members. Nasrallah accused Israel of being behind Hariri's assassination but refused to provide the evidence to STL to support his claim. Hezbollah and its March 8 allies have been calling for the abolition of STL.
Some leaders are concerned that should the court indict Hezbollah members, it could lead to a Shiite-Sunni strife.
The Pro Syrian Al Akhbar newspaper reported earlier in the month that Hezbollah has prepared a plan to take over Lebanon when STL issues its indictment for the 2005 murder of the late Prime Minister Rafik Hariri.
Free Patriotic Movement leader MP Michel Aoun , (a close ally of Hezbollah ) said on November 18 that Hezbollah might violently respond to an STL indictment that accuses Hezbollah party's members in Hariri's assassination.
On December 7 a leading Israeli Military Intelligence official expressed concerns that Hezbollah might seize control of Lebanese government institutions .
"Dozens will be killed when Hezbollah uses force and takes over government institutions," senior Military Intelligence official Colonel Yossi Adler told the Knesset in 'a possible scenario if Hezbollah is indicted by STL.'