Cabinet discusses STL and funding LAF- Update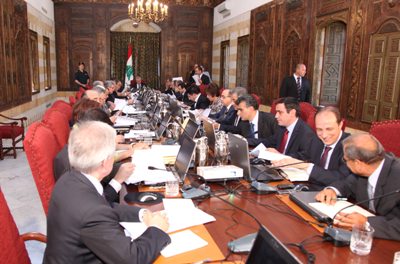 According to local reports the Lebanese cabinet asked Justice Minister Ibrahim Najjar to follow up with the Lebanese judiciary on the issue of false witnesses of the Special Tribunal for Lebanon's (STL) and prepare a report on the matter.
The cabinet also discussed the issue of arming the Lebanese Armed Forces (LAF).
Defense Minister Elias al-Murr announced last week the opening of an account at the Central Bank as a fund "to support the armament and equipment of the Lebanese Armed Forces (LAF)."
The move follows the US Congress decision to block Washington's military aid to the LAF., after the deadly Adaisseh border clashes earlier in August.
Update: At the end of the cabinet meeting at the summer presidential palace in Beiteddine , Information Minister Tarek Mitri briefed the media
Wheat
The cabinet agreed to import 100,000 tons of wheat.
Arming LAF
The President condemned the calls against equipping the army properly especially after proving itself during the Adaisseh clash and commended the Resistance's position.