Army general charged with spying for Israel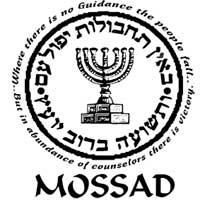 Judge Saqr Saqr of Lebanon's military court on Wednesday charged Colonel Antoine Abu Jaoudeh with spying for the enemy (Israel), meeting with Israeli Mossad agents abroad and providing them with information on the resistance and army in exchange for money from 2006 until his arrest earlier this month.
This brings to four the number of active duty army personnel arrested on charges of espionage.
More than 100 people have been arrested on suspicion of spying for Israel since April 2009, including members of the security forces and telecom employees.
Many of the charge sheets accuse the suspects of having helped Israel identify targets during its devastating 2006 war with Hezbollah.
The most high-profile arrest came earlier this month, when Fayez Karam, a former army general and a senior member of the Free Patriotic Movement, was charged with espionage and providing the Jewish state with information on Hezbollah.
FPM leader MP Michel Aoun is a key ally of Hezbollah
Five Lebanese have been sentenced to death for spying for the Mossad so far, including two who were sentenced Tuesday.