Hezbollah launches another attack against STL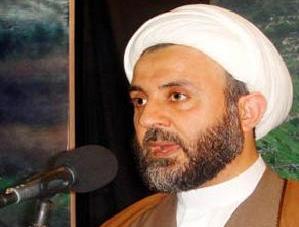 Hezbollah's top official in south Lebanon Sheikh Nabil Qaouq has said that ignoring the evidence presented by Secretary-General Sayyed Hassan Nasrallah means insistence on the implementation of Israel's strife projects in Lebanon.
The evidence that allegedly implicates Israel in Lebanon's former PM Rafik Hariri's assassination is enough to allow the investigation to take a new course, Qaouq said during the Iftar.
"Ignoring or neglecting this evidence means insistence on adopting the wrong path and insistence on Israeli strife projects," he said.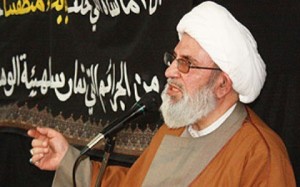 Another Hezbollah official, Sheikh Mohammed Yazbek said the party won't allow anyone "to tarnish the image and reputation of the resistance."
He believes it is Hezbollah's "duty to defend itself when attacked through the international tribunal."
He said Hezbollah does not trust the international tribunal because it has ruled out Israel's involvement in Hariri's murder.
It is not clear why Hezbollah officials are still making such statements specially since the Prosecutor of the Special Tribunal for Lebanon has already asked the Lebanese authorities to provide it with the evidence that Nasrallah presented last Monday and is awaiting its receipt.
Al-Hayat newspaper reported last Thursday that the office STL Prosecutor Daniel Bellemare sent an official written request to Lebanese State Prosecutor Saeed Mirza asking him to provide all the information in possession of Hezbollah in line with an agreement signed between the Justice Ministry and the STL Prosecutor.
Al-Hayat cited well-informed sources as saying that Mirza, in turn, passed on the request to Sayyed Hassan Nasrallah via Wafiq Safa, Head of Hezbollah's Coordination and Liaison Committee.
"This request includes the video material that was shown on television during the press conference, as well any other material that would be of assistance to the Office of the Prosecutor in unveiling the truth," Bellemare's press release said.
The Office of the Prosecutor also invited Nasrallah "to use his authority to facilitate its investigation."
"Away from the spotlight, the Office of the Prosecutor is pursuing its investigation according to the highest standards of international justice, in a neutral and objective way. The Office of the Prosecutor is led by the evidence and nothing else," said the press release.
The Office of the Prosecutor said it has "the sole responsibility for the investigation and acts independently," stressing that "nobody can influence its direction."
"As such, it must pursue all possible leads," added Bellemare's request.