Army warns against rumors over spying for Israel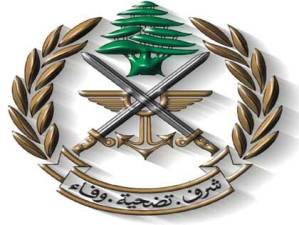 The Lebanese Army on Sunday issued a warning to those who are spreading rumors that claim the army personnel are spying for Israel:
"Those spreading rumors on the involvement of military personnel in the issue of spying for Israel would be summoned for interrogation." The army command warned.
In a statement the Army Command warned against "spreading random accusations in a very sensitive national issue," adding that it would "take the necessary legal measures" against those who do not comply.
The command warned that it will not be "lenient in preserving the reputation of its personnel."
The army said that it issued the aforementioned statement "after a recent increase in media reports about the arrests in the issue of collaboration with the Israeli enemy."
The statement follows a report that of FPM official retired Brigadier General Fayez Karam was arrested over suspicion of spying for Israel .
Another report by El-Shark newspaper stated that 3 "high-ranking non -civilian state employees" were reportedly arrested Friday night on suspicion of spying for Israel. The identity of the 3 employees was not revealed, nor their relationship with the army.
Most of the leaks about the spying activities are coming from the pro-Hezbollah / Syrian media.
Karam was arrested last Wednesday.
More than 80 people have been arrested on suspicion of spying for the Israeli Mossad since April 2009, when the government launched a nationwide crackdown on alleged rings.