MP Zahra: Hezbollah trying to undermine STL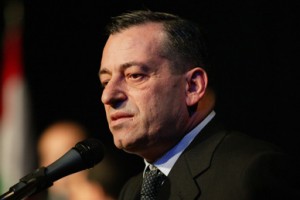 Lebanese Forces MP Antoine Zahra noted Sunday that those who are trying to prejudge the indictments in former Prime Minister Rafik Hariri's assassination based on media leaks are trying to target the Special Tribunal for Lebanon's credibility.
"We cannot attack the STL unless we have concrete information," he told Kuwaiti paper Al-Rai and urged against prejudging and jumping to conclusions.
He also questioned why Hezbollah leader Sayyed Hassan Nasrallah has refrained during the past 5 years from presenting the evidence implicating Israel in the assassination.
"Hezbollah is exploiting the media leaks in order to refuse cooperating with the STL," Zahra stressed.
The MP also pointed out that Hezbollah chose to launch its campaign against the STL simultaneously with the discovery of spy networks in Lebanon.